Pelosi launches impeachment inquiry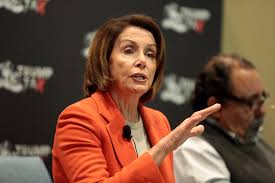 Nancy Pelosi, speaker of the U.S. House of Representatives, announced Sept. 24 that the House would launch a formal inquiry into the impeachment of U.S. President Donald Trump in the wake of allegations that he pressured the president of Ukraine to open a corruption investigation into former Vice President and Democrat Presidential candidate Joe Biden.
"The president must be held accountable," Pelosi said in a press conference. "No one is above the law." 
Trump is in jeopardy of becoming just the fourth U.S. president to face impeachment, joining Andrew Johnson, Bill Clinton and Richard Nixon.