USI students offer free income tax preparations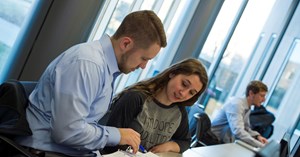 USI students in the Romain College of Business will provide free federal and state income tax preparations through the Volunteer Income Tax Assistant Program (VITA). In VITA programs, the International Revenue Service partners with local and national organizations to provide tax services to people with low-to-moderate income with no additional cost to taxpayers. 
Accounting students will interview and prepare taxes for those who make appointments with them. Appointments are available to be made on Feb. 3, 10, 17, and 24 and Mar. 2 and 16 at 5p.m. or 6:45 p.m. at the Romain College of Business in room 1004. 
People are required to bring their tax information, photo identification cards, social security cards for themselves and dependents and state and federal tax return information from the previous year if available.. International students must have their passport and visa.