University's Historic New Harmony to host "Chew on This"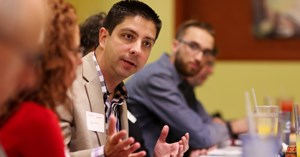 USI's Historic New Harmony will host the Indiana Humanities program, Chew on This, Tuesday, Sep 24 at 6:30 p.m. at the Schee Ribeyre Elliott House. It uses the power of food and drink as a convener of people to inspire thoughtful discussions.
The program will involve how Midwesterners are either seen as friendly and hospitable or close-minded and suspicious of newcomers. In this scenario, there's Leslie Knope, who is rolling our the welcome wagon or the townspeople in Hoosiers, turning a cold shoulder to the new guy. The conversation will be led by trained facilitator, Steven Stump.
Tickets are available for purchase for $30.