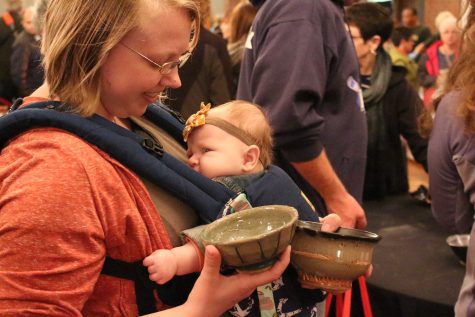 Megan Thorne, Opinion Editor

November 9, 2016
Bowls clinked together as volunteers unloaded the last few boxes at Sauced before the restaurant's doors opened Saturday morning. "One minute left till doors open," Al Holen shouted. The room erupted in cheers and clapping as two volunteers opened the two big doors into the restaurant. Within...
Gabi Wy, Features Editor

November 3, 2016
After losing the use of his arm in a wreck in 2005, Jarrod Fawks faced a challenge last year in the university ceramics studio. "The ceramics wheel only spins one way," the 2015 alum said. "It was an obstacle, but by collaborating with (professor) Al Holen, I was able to learn a way to throw wi...