Platformers made a big resurgence in the late 2010s. Games like "Celeste," "A Hat in Time," "Journey" and the "Mario" franchise put platformers back on the menu for a lot of gamers.
"Geometry Dash" holds up just as well as these other games, if not more.
"Geometry Dash," released Aug. 13, 2013, is a platformer created by RobTop Games. You play as a cube navigating through music-based levels while avoiding obstacles that instantly destroy the cube on impact. The gameplay is simple because there is only one button to control the cube. The whole game can be summarized by clicking to jump. That's it.
It may seem that "Geometry Dash" is shallow and can't be compared to the other heavy-hitter platformers released in the 2010s, but this simplicity is exactly why the game is so good.
There are 21 official levels in "Geometry Dash." Each level provides a different level of difficulty and adds new mechanics. The first level, "Stereo Madness," introduces the player to the basic game mechanics and the ship game mode, two of the seven staple modes in "Geometry Dash." The game was originally released with only a few levels, but multiple updates have added mechanics, decorations and game modes. Some of these include jump pads, spiked balls, flip portals and much, much more.
Although "Geometry Dash" looks simple at first, it quickly becomes apparent that the game isn't as easy as it may seem.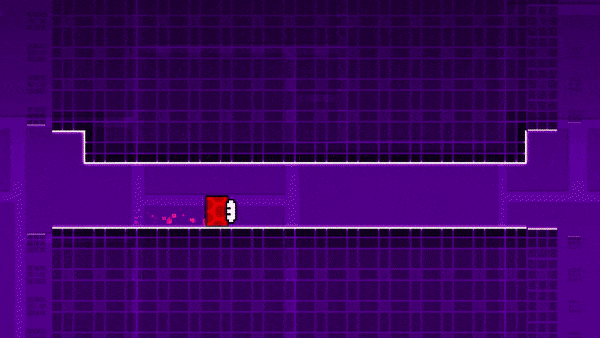 Each level has a difficulty system ranging from "Easy" to "Demon." The Demon levels are some of the hardest levels I have encountered in any video game. No joke, some of the hardest bosses in "Dark Souls" are a cakewalk compared to "Geometry Dash" Demon levels. These levels test everything the players have learned from the previous and push the player to be perfect.
Even though "Geometry Dash" is a simple game, it is hard to master. Anyone at any age can pick the game up and enjoy it, but those who commit and master it are some of the most dedicated players I've ever seen in any game. This is especially apparent when talking about the user-created custom levels.
"Geometry Dash" has a level editor which allows any player to create their own custom levels. These levels can range from creative and artistic to brutally difficult. The level editor is what has kept the game fresh and interesting all these years. Seeing the creativity of how difficult some of these levels can get and the race for someone to be the first to beat them is always entertaining to watch.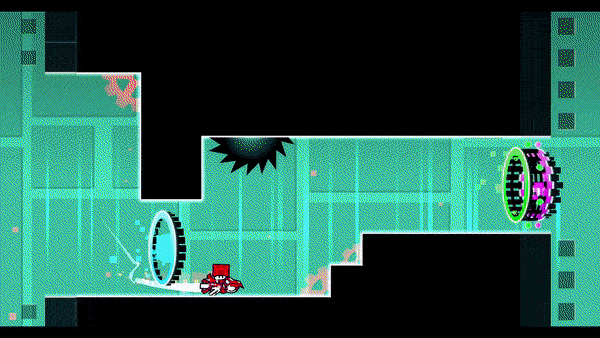 Even though the game is pretty fun on its own, no game is complete without an amazing soundtrack to go alongside it, and "Geometry Dash's" soundtrack is especially amazing and iconic.
All the songs in the 21 main levels use electronic music, which may seem lame and dated, but it turns out to be some of the most fun and fitting music for this game. Songs like "Can't Let Go," "Dry Out," "Clutterfunk" and "Deadlocked" are entertaining and energetic songs to go alongside the gameplay. Users can also upload songs from Newgrounds, which is another source of fun songs in the game, such as "At the Speed of Light," "Endgame" and "Sonic Blaster." 
It also helps that the music is on beat with jumps the player has to make, so the soundtrack is an important part of getting the muscle memory down. So, while the player is struggling with a level, at least they get to listen to some great music in the process.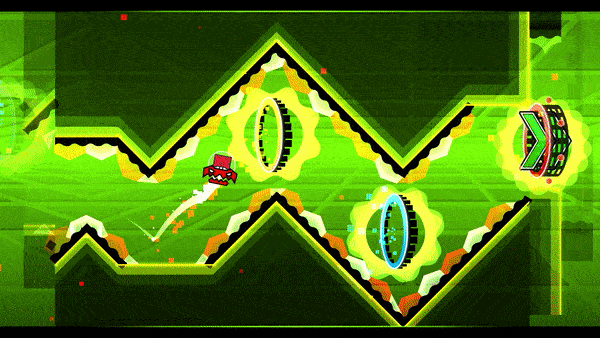 I have been casually playing "Geometry Dash" for nearly a decade. From its basic, bare-bones launch, I've seen this game transform into what it is now. The 2.2 update, scheduled to be released in October, will be the first update for the game since Jan. 16, 2017.
One would think the community for the game would fizzle out over the last decade, but it has stayed strong. The 10-Year Anniversary livestream which premiered over a month ago has acclimated over four million views, proving that the interest in "Geometry Dash" is still there.
What's also impressive is that, for the most part, "Geometry Dash" was developed by one person, Robert Topala. Even though he made a few games before, "Geometry Dash" was his big hit, with it currently having over 700 million downloads since its launch in 2013. It's always great to see a small developer achieve this level of success.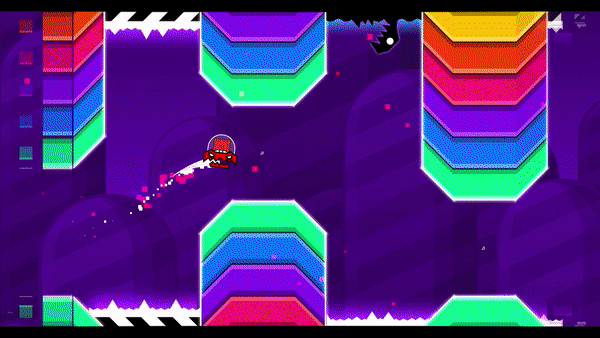 That theme is why "Geometry Dash" is so great. It doesn't need to be some fancy, groundbreaking game. Its simplicity, awesome soundtrack and community engagement make it stand tall alongside other great platformers, and then some.