Sauced restaurant review: Make a reservation
The local restaurant Sauced at 1113 Parrett St. has served me the best Italian food I have ever had in Evansville (yes, better than Olive Garden). It also holds the unique distinction of being the only restaurant in Evansville that has refused to seat me because I did not have a reservation.
There were tables visibly open. That and the fact that their entrees are $5 more than the next Italian restaurant in town makes me want to hate it. I want to say this place isn't worth the hassle and is too expensive, but I can't because the food is too good.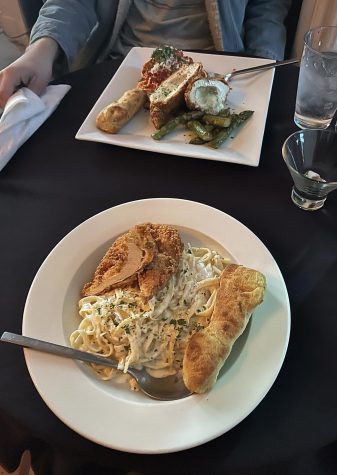 I am all about holding grudges, but the food here is so spectacular it could make you forgive and forget just about anything. That's why I've been back so often in the year since. Not because I want to, but because I'm obsessed with the food here, and I call to get a reservation beforehand now. 
It's usually not that exclusive or hard to get a reservation here. I have gotten one every time I call, sometimes hours before on the same day. They will ask you, without fail, as soon as you walk in, "Reservations tonight?" 
After getting past the hostess booth, you walk into the historic house-turned-restaurant, and the ambiance is hard to describe. Low lighting and nice table settings with a fresh rose give it a more upscale feel. But the decorations look random, and the paintings especially defy any sort of theme. If anyone at Sauced is looking for a new interior decorator, please call me. I just want to help.
This eclectic style makes Sauced look like it is in the awkward place of nicer-casual trying to be fine dining, and I wish the atmosphere were more classy for the price point. 
Decorations are not the main reason to go to a restaurant, and nothing takes away from the main star here: the food. When I go, I usually eat the food so fast there is no time to notice the kitschy decor anyway.
Most of the appetizers might be the only slight miss for me here. The only two I recommend are the breadsticks, with one breadstick coming with most entrees already, and the fritta ricotta. Is the fritta ricotta just an order of elevated mozzarella sticks? Yes. Can I explain how they are superior in every way to any mozzarella stick I have ever had? No, but they are.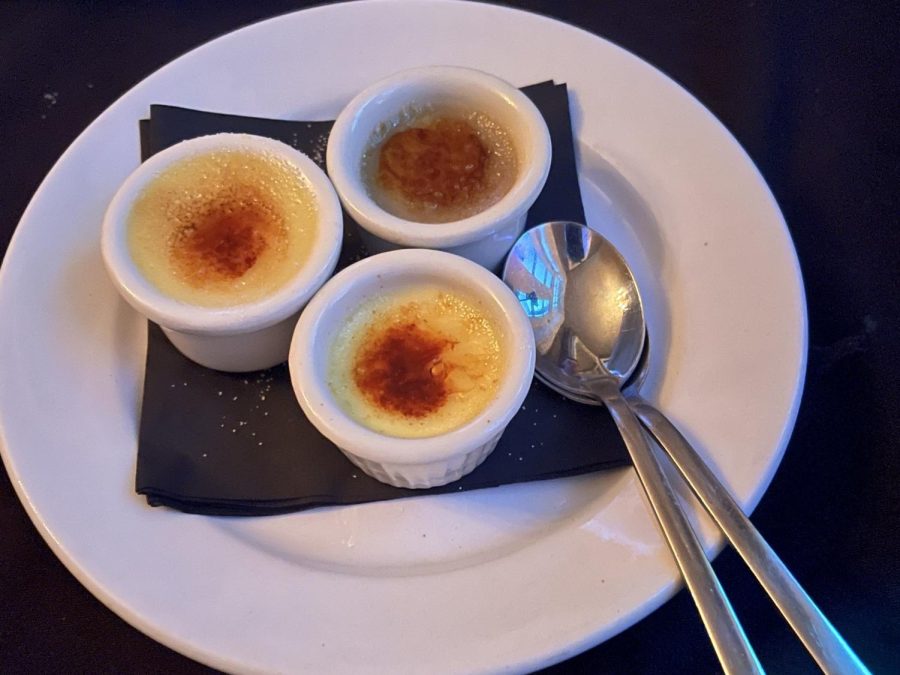 The entrees here are unforgettable. Trust me, you'll be thinking about them for months after you leave. Any option from the limited menu does not disappoint. The sauces are seasoned to perfection. The meat options here are always perfectly cooked and delectably moist. The fried chicken here has an amazing buttery breading and, like other meat options, can be ordered a la carte.
I usually do not have room for dessert, but I did have the creme brulee sampler this time, which was the perfect portion size for one. They have different flavor combinations for this dessert every few weeks, and I will be ordering it again. 
Despite all the reasons I want to hate this place, I will begrudgingly admit I love going here. The Italian food here is without equal in Evansville. I recommend this restaurant to anyone looking for a place to take a serious date or a group of good friends to have a nicer dining experience.
Just remember to make a reservation.