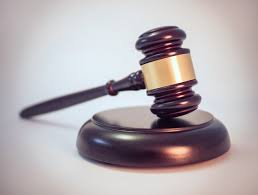 Rhonda Wheeler, News Editor

January 14, 2020
Members of the Board of Trustees expressed concerns about enrollment during their meeting Jan. 9 in Indianapolis. Trustee Ron Romain said that he isn't comfortable with the results after it was announced that the university is expecting the undergraduate admission to be 4% lower than it was last ...
Gabi Wy, News Editor

January 14, 2016
The Board of Trustees met at 10 a.m. EST in Indianapolis today to discuss progress made since its last meeting Nov. 5.
Jessie Hellmann

April 5, 2013
'Elevating Excellence' campaign to be completed December 2015 USI announced it was moving into the public phase of a $50 million capital campaign called "Elevating Excellence," and the university is almost halfway to that goal. Thursday night Ron Romain, USI Board of Trustee member, chair of th...