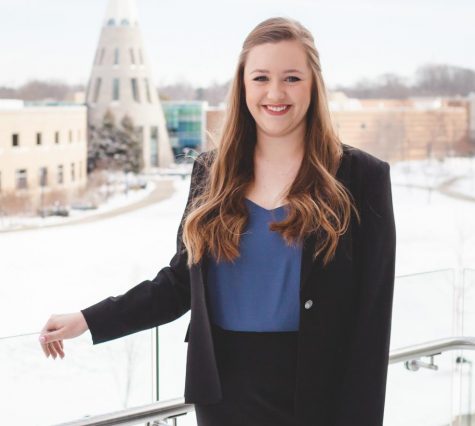 Riley Guerzini, Editor-in-Chief

August 29, 2019
The SGA General Assembly unanimously elected Executive Vice President Kelsey McCullough as the organization's next president at its meeting Aug. 29. McCullough was the only candidate to apply for president in the SGA's special election. She had been serving as interim president following the resignat...
Riley Guerzini, Editor-in-Chief

August 22, 2019
Student Government Association President Sarah Seward-Genung resigned from her position at the organization's first meeting of the academic year Aug. 22. Executive Vice President Kelsey McCullough will assume the duties of interim president until a special election is held at SGA's next meeting Aug...