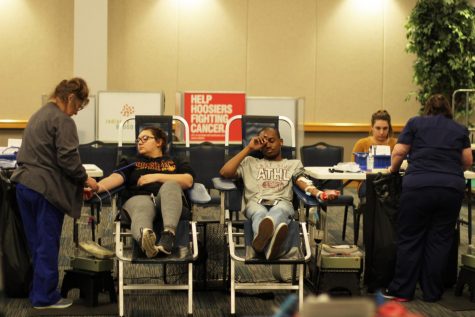 Austin Lewis, Staff Writer

January 23, 2018
Jalon Dowell Conner Rose and Sarah Brayshaw had blood on their minds as they spent their morning in Carter Hall Jan. 23. Rose, a freshman geology major, and Brayshaw, a freshman nursing major, came to the Indiana Blood Center's blood drive ready to donate. Brayshaw, being no stranger to dona...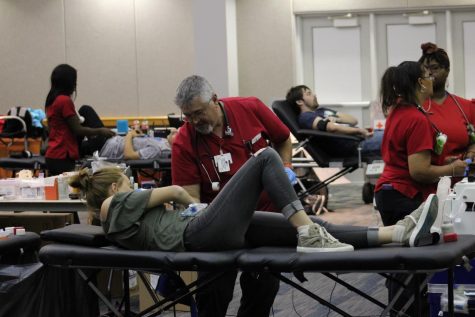 Jason Honesto, Staff Writer

September 13, 2017
Bayleigh Wessel and Travis Smith sat at the entrance of Carter Hall, awaiting the arrival of more blood donors. As students began to file in line, pop music filled the air, creating a light, comfortable environment for all those who were taking part in the fundraiser. The Sophomore Dietet...
Sarah Rogers, Staff Writer

September 30, 2016
According to American Red Cross, every two seconds blood donations are needed in the U.S.