Get off the excuse caboose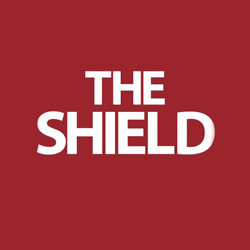 According to American Red Cross, every two seconds blood donations are needed in the U.S.
According to American Red Cross, an estimated 38 percent of the U.S. population are eligible to give blood at any given time, but less than 10 percent actually donate.
According to me, that is unacceptable.
September 12th USI hosted a blood drive open to all eligible students. Having type O blood, I make it a point to give blood whenever I can.
Having type O blood means that I can give my blood to any person who needs it regardless of their blood type.   
Each time blood is donated, a potential of three lives are saved.
The benefits of giving blood include: increased contribution to society, sugary treats to eat after donation, and tingly feeling of happiness in your belly knowing you helped someone.
Side effects might include: a little bit of dizziness in your head, less blood in your body, and an annoying arm bandage you have to wear for a few hours.
I will say that every person has a different experience giving blood. Some people might have more trouble than others and you should never jeopardize your own health in order to donate.
However, most people do just fine after they get over the initial holy-crap-there-is-a-needle-in-my-arm phase.
According to the American Red Cross, the most common reasons people do not give blood are because they have never thought about donating, or they do not like needles.
As for the needles, having them stuck into my arm is not my pastime of choice. However, I have a choice to give my blood, while someone else does not have a choice whether their life depends on blood donations.
Perspective.
According to redcrossblood.org, the requirements for giving blood are you must be in general good health, must be at least 17 years of age (16 with parent permission), and you must be at least 110 pounds (additional weight requirements apply for those 18 years old and younger.)
If you meet these requirements, I would strongly encourage you to think about donating.
Being indifferent is not an acceptable excuse for not donating when people need blood donors to live.
The average person can donate blood every 56 days, according to American Red Cross.
Obviously donating blood every 56 days is not completely practical. But giving blood once or twice a year is not too much to ask.
Giving blood might give you temporary pain, but knowing you saved lives will give you happiness for a lifetime.