2nd Language: Best for an indulgent snack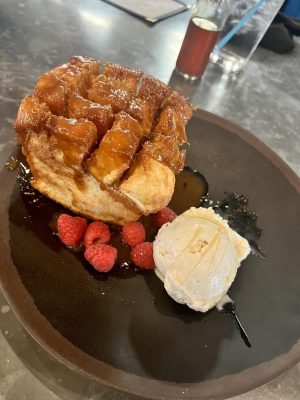 My adventurous taste buds brought me on a journey through Evansville to 2nd Language at 401 NW 2nd St. for a second time. In all honesty, it has been about seven months since my last visit, as I was not that impressed on the first go around. I love Pangea Kitchen, the flagship restaurant this restaurant comes from, so I wanted to try 2nd Language again on better footing. 
This time, I went into my dining experience armed with the knowledge that I loved their karaage chicken appetizer and that they have really enticing desserts (my mouth was watering after I stared at the picture of the honey toast for 10 minutes). As a customer, this experience left me asking myself, "Would I go here again?"
Short Answer: Probably not. 
Long Answer: It's complicated. 
The atmosphere and restaurant space were amazingly well thought out, feeling modern and thematic for their style of southeast Asian cuisine, and that was really nice to walk into. The restaurant was noticeably understaffed, as there were only two servers for the whole restaurant and bar. Nonetheless, our server was great and had lots of helpful hints and recommendations from the menu.  
The savory food in general did not dazzle me, and for $13 to $15 entrees to be worth it,  I want the food to dazzle me. Point blank, period. Instead of getting the karaage chicken appetizer which I thoroughly enjoyed the first time, I opted to have the karaage rice bowl for my entree. Even with extra "spicy" mayo, it didn't have enough sauce for the amount of food in the bowl. I even added the chili oil that they have at every table to give it more of a kick, but it still wasn't enough.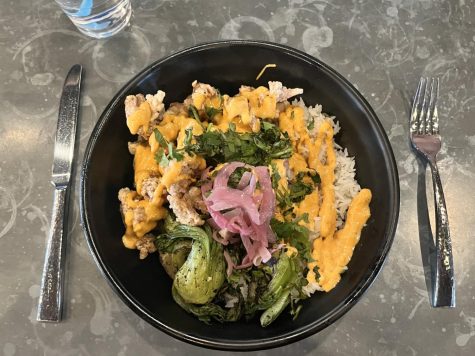 As someone who grew up in Amish country, if I think something is not spicy enough, then I know there's a problem. 
On the other hand, the desserts were as tantalizing as they looked in the pictures. The honey toast, while expensive, did dazzle me to the moon and back. It was fresh and crispy and paired perfectly with the vanilla gelato from Pangea and fresh raspberries. Dripping with warm miso syrup, it was like a warm hug for my mouth. Delightful. My partner ordered the Japanese cheesecake to go, and he described it ever so eloquently, saying it was "good," which is a rave review from him. 
Nearly everything I have had from 2nd Language was good to try, but I wouldn't order again, which is the recurring theme of the restaurant itself. If anything, I would recommend their specialty, the ramen bowls. I don't plan on going back to have a sit-down meal at 2nd Language, but I'm definitely putting in a takeout order for the honey toast next time I need a pick-me-up.