Chick-fil-A adding milkshakes, Sodexo replacing MrBeast Burger among changes coming to campus dining
Sodexo announced changes to campus dining beginning in Fall 2023, including milkshakes at Chick-fil-A, MrBeast Burger being replaced, a renovation to The Loft and the Sweets Spot Bakery leaving.
The renovations will begin over the summer to be in place for the fall semester.
"We are beginning it right after commencement," said Rebecca Diamond, director of dining services. "Then it'll roll out when school starts."
Diamond said Chick-fil-A will add milkshakes, fruit and frozen lemonade to the menu. 
MrBeast Burger will be replaced with a USI-affiliated restaurant offering various menu items, including potatoes, barbeque pork and burgers.
Diamond said student opinions are the reason for this change.
"So I know people were really excited about MrBeast Burger when we first talked about it, but I think that ship has sailed," Diamond said.
Clay Brigham, junior kinesiology major, said he agrees with MrBeast Burger leaving.
"Honestly, it was the worst place to eat here on campus," Brigham said. "So I'm very okay with that."
Diamond said she is aware of students' financial concerns with MrBeast Burger.
"A lot of what I'm hearing, and correct me if I'm wrong, about MrBeast Burger is it costs too much," she said. "Yeah, and students sometimes say 'I like it, but I can only eat there once a week.'"
The pricing at MrBeast Burger on campus follows the restaurant's own pricing.
Prices at MrBeast Burger can range from $5.29 to $12.99 for a single burger or sandwich.
Combo meals, which include a burger or sandwich, a side of fries and a drink range from $13.79 to $16.99. 
MrBeast Burger leaving allows Sodexo flexibility with prices to make costs within reach for the consumer.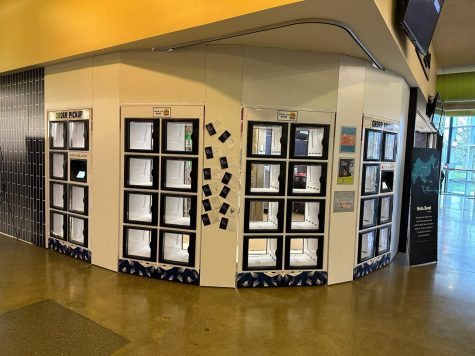 The Loft's layout will be renovated. 
"The last time it was renovated was 2012," Diamond said. "So this one is more of a refresh."
Brigham said getting through lines can be difficult.
"It gets so congested in there, and it feels like I'm trying to dodge everybody trying to get through lines," Brigham said.
Diamond said renovations will help improve flow by limiting the register lanes and combining the salad and dessert bar.
"We were on a Teams call, and I pulled up The Loft cameras right at lunchtime on Wednesday, and we were talking about how it's so in the way, and there's no good flow," Diamond said. "So what we've done here is taken them both out and kind of combine them into one, so kind of U-shaped where our employees can be stationed." 
The Loft will implement safer appliances that are better for the environment. 
"Now, instead of being fire burners, they will be induction, so there is less risk of anybody getting hurt or injured," Diamond said. "It is also better for the environment as far as an open flame putting off those types of fumes and exhaust where that would not have that at all, so better air quality."
New menu items will be brought to The Loft.
Gregory Dillard, campus executive chef, said he wants to implement different styles on the menu.
"We're trying to do it kind of like New York or Chicago style, maybe even California where those pizzas are already made whether they're 16", 18" or 20" triangle pizza slices, and people can come in and see the pizza already made," Dillard said. "Then we can take that, put it on a spatula, pop that in the oven, rethermalized, bring it up to temperature and give it back to you."
Diamond said the Tex Mex station will be implementing a fresh tortilla maker.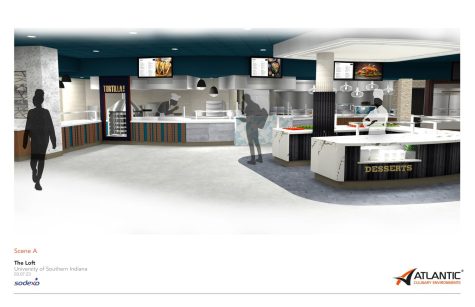 "Tex Mex is going to stay that way, but it's going to get a new, fresher look, and it's going to have a fresh tortilla maker in it," she said. "So we will be making tortillas from scratch every day, and you can see it made before you."
Selina Wang, senior health administration major, said she thinks more homemade food will be helpful.
"I think it would be very cool to make more things from scratch because then you'll know it's made in-house," Wang said.
A new station to The Loft will be added next to the Hometown station. Diamond said the station will be plant-based.
Nima Sherpa, freshman nursing major, said the new addition will be positive. 
"Obviously, eating must be a healthy thing, first thing, so it will be a beneficial thing," Sherpa said.
Brigham said these options will allow him to eat at The Loft more.
"I'm loving it because more healthy options makes more options for me to eat there, and actually makes me want to eat there because they don't really have the best options as of right now," Brigham said. 
Wang said the new menu items will give students more choices.
"Personally, it'd be really cool to bring milkshakes because it would bring more options compared to Red Mango because it provides a dessert option," Wang said. 
In place of MrBeast Burger will be an in-house Sodexo brand.
The brand will be catered to students' affordability.
"That's why we deviate from brands. You get that more flexibility to be able to do the menu that you want to do and price it what is right for the campus and also right for Sodexo because we have to make a profit," Diamond said. "But we don't want to price things that make them out of reach for the consumer, whether it's students, faculty, staff, guests, whosoever."
Diamond said the staff has already been working on menu items while also bringing back past favorites.
"Karen, the manager in there, is working on some menu items," she said. "We keep hearing about people missing the baked potatoes from cyclone salad, so putting that option back in there with some big stuffed baked potatoes with chicken bacon ranch, you know, different combinations to choose from."
The Sweets Spot will also close at the end of the Spring 2022 semester.
Diamond said while the Sweets Spot will be leaving, the new restaurant will still have pastries.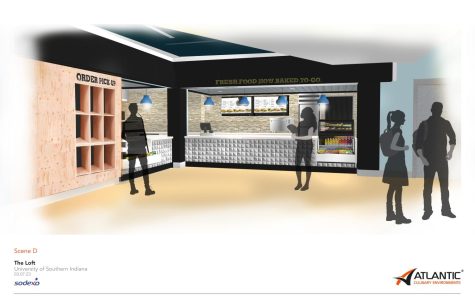 "It's still going to have a pastry case with a lot of featured items," Diamond said. "We're not going to have donuts in there anymore, but we feel that the cakes, cookies, bars, and muffins outsell the doughnuts that are in there."
Diamond said Sodexo is trying to add more "grab-and-go" options.
"There'll be a grill in there, so we can do some made-to-order, and they'll be grab-and-go," Diamond said."There'll be some grab-and-go bottle beverages and then some other sandwich items featured."
Brigham said adding more grab-and-go options will be beneficial.
"Yes, it's gonna be great because I don't always have time to sit down and eat my lunch there," Brigham said. "I don't want to pay to get an Ozzi box, so I think it'd be a good implement and a good thing to add."
The new brand's hours will correlate with The Loft's hours.
"
As a person who grew up in a restaurant, it is important to get consumers' ideas and opinions because they're in charge of spending their money and what they spend it on.
— Selina Wang, senior health administration major
"We are hoping to enable a meal exchange from the time the Loft closes at 2:00 to 4:30, so students with that red, white, and blue plan would be able to go there and get some food options and maybe even whatever was featured in The Loft that day," Diamond said. "We also want to add in some meal ops options, so maybe some sandwiches, salads, maybe half a sandwich, half salad, some soup options."
Wang said adding meal exchange will bring in more students.
"I think that's really cool because it opens more options because The Loft hours don't always work with mine," Wang said. "It'll be helpful, and I think it'll bring in more students who have classes during the time The Loft is closed."
Diamond said the students will have the opportunity to name the restaurant replacing MrBeast Burger.
"We're going to do some naming contests," Diamond said. "If a student comes up with a name and then another student has an art design for the logo, we would do that too and we'll do some rewards for it, whether it's munch money or Flex."
Sherpa said Sodexo getting student involvement will allow them to voice their thoughts.
"Yeah, because they're going to be getting the options from the students," Sherpa said. "So it's going to be helpful."
Wang said she thinks Sodexo must listen to student input.
"As a person who grew up in a restaurant, it is important to get consumers' ideas and opinions because they're in charge of spending their money and what they spend it on," Wang said.