SGA inaugurates Garner as SGA president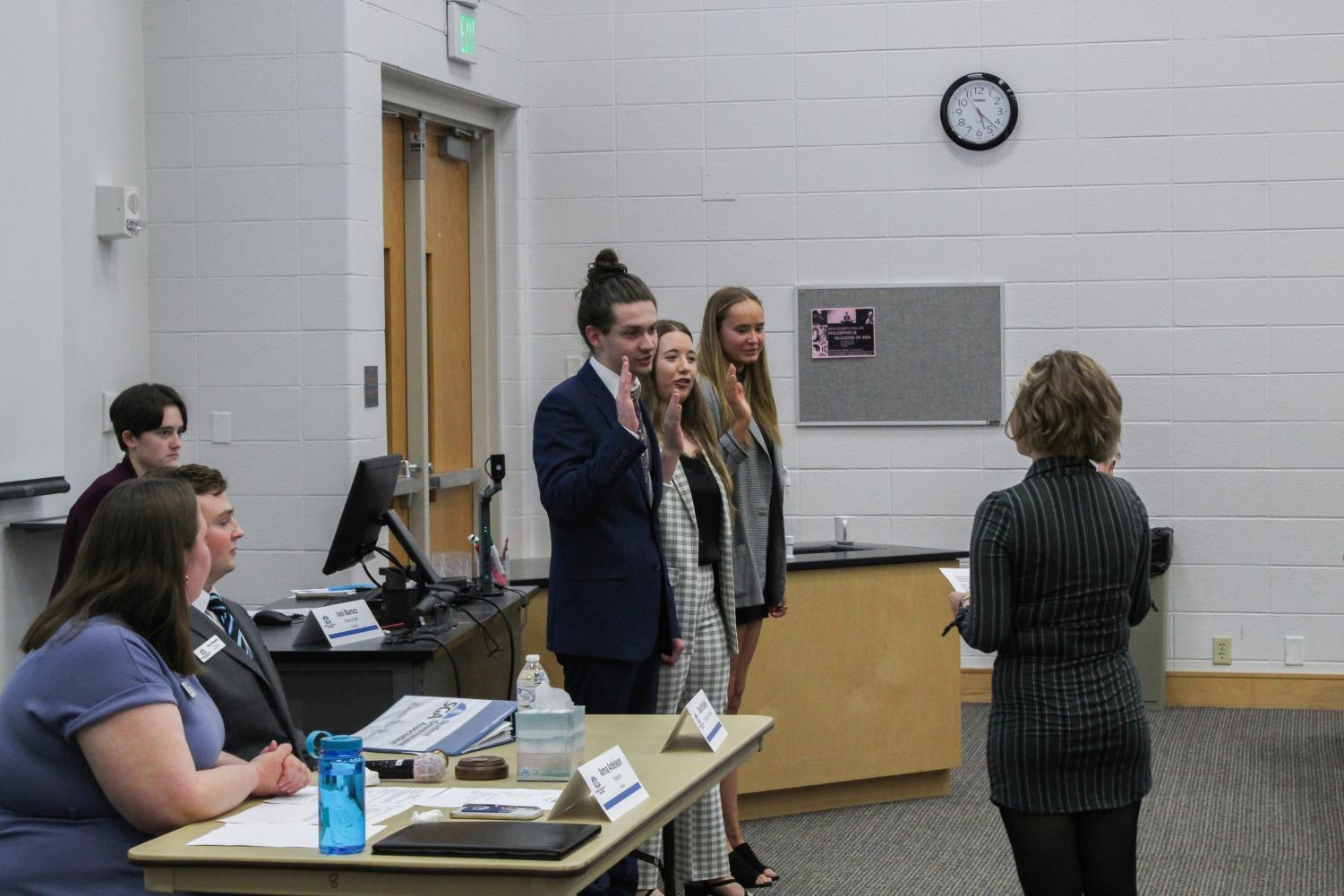 Student Government Association inaugurated a new president, executive board and general assembly for the 2022-2023 academic year Thursday evening. The inauguration was held in Forum III. 
Tegan Garner, junior political science and sociology major, was elected president of SGA by the student body after receiving a majority of casted ballots. Garner ran uncontested for president making her the second SGA president in the last two years to run uncontested.
Anna Ardelean, 2021-2022 SGA president, also ran uncontested in the Spring 2021 election. 
"We have to get to a point where people can feel like they can run, and I really want to help with that next year," Garner said.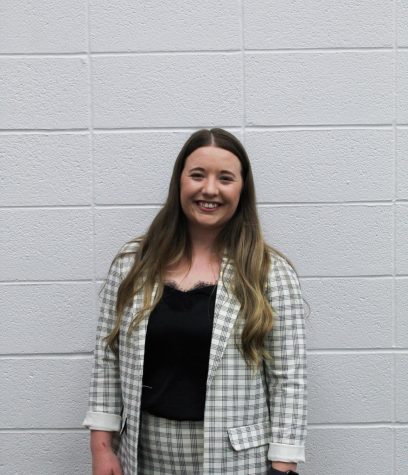 Garner said she decided to run for SGA presidency after other SGA members asked her if she would run. Previous to being elected SGA president, Garner was a SGA College of Liberal Arts representative.
Georgia Sites, sophomore kinesiology major, was a 2021-2022 Pott College of Science, Engineering and Education representative and was sworn in as administrative vice president of recruitment Thursday. She worked with Garner throughout the year.
"We're both pretty straight forward people, so I think that's one of the reasons I'm excited to see her take on that role," Sites said. "She's very understanding, but she also won't put up with stuff if she knows that people are trying to get away with anything." 
Ardelean said Garner is going to be a great president.
"She has a lot of qualities to become a great leader," Ardelean said. "I keep telling myself 'Oh I don't think she's ready for X or Y,' but neither was I, you know. You can't judge the beginning based off of the end. I'm sure she's going to be an excellent student body president."
Garner said as SGA president, she wants to help improve the sense of belonging on campus. She said after the COVID-19 pandemic, it has been hard for students to feel involved on campus. 
"I want to bring back some of that campus culture we had pre-COVID as well as kind of creating this new sense of we're all Screagles together," Garner said. "More here for everyone – no matter race, gender, sexuality, any of that."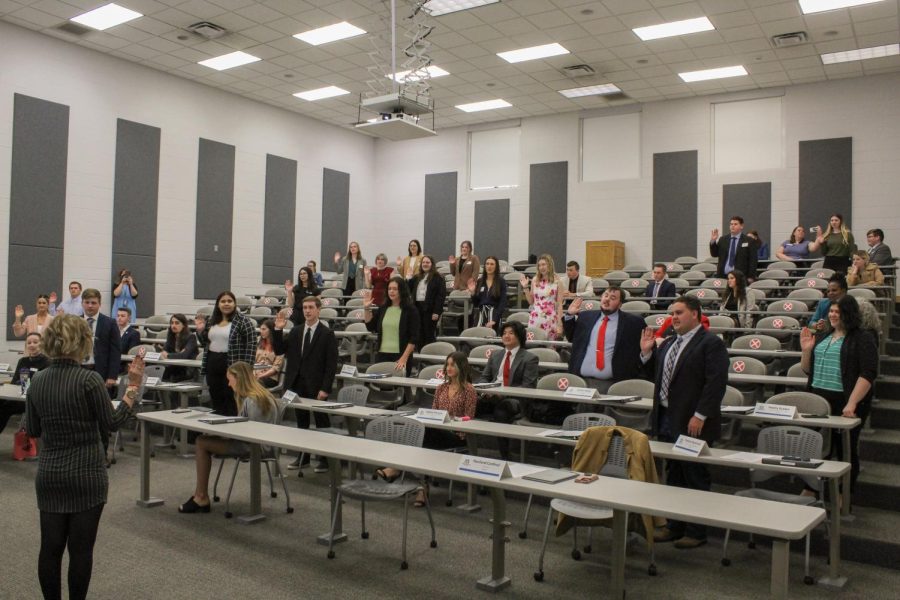 Garner was president of College Democrats and Sociology Club. She said she stepped down from these positions to be SGA president. Ardelean, senior political science and Africana studies major, also stepped down from being president of College Democrats before accepting the 2021-2022 SGA president position. 
Garner said, "I do think it's funny that we've done the same positions and have similar majors. I'm kind of following in her footsteps, but I've also tried to insert my own style into things." 
Garner said Ardelean did a good job at making everyone in SGA feel equal. She said she wants to follow Ardelean but create even more discussion and inclusion on campus. 
"I don't want to approach it like, 'I'm the president. It's my organization,'" Garner said. "This is our organization. This is our campus."
The SGA 2022-2023 executive board will lead the last general assembly of the semester at 5 p.m. April 28. 
"I believe that we did everything we could to give a strong foundation," Ardelean said, "I'm sure that they will flourish and grow and do even more exciting things that we didn't get the chance to do."