Students try to stay focused despite distractions at home
Students were forced from their campus housing in mid-March, a move that sent them back to their parent's house or other residence. This can be problematic but they're making the most of it.
"I have tried something with my friends that kind of worked," said Sierra Coon, junior chemistry major. "We set up a discord channel where we just play music for each other and sometimes that helps us stay focused because we know it's like we're in a study group in a way."
The coronavirus pandemic has affected nearly every facet of a student's daily life and it's taking a toll on their daily routines.
"It's definitely been strange," Coon said. "I have a bad tendency of going to bed really late and waking up really late and being at home all the time makes it harder to focus both in terms of environment and also just being home with my entire family here."
The university announced March 17 they would move all classes online for the remainder of the semester along with closing down all campus housing. Students were asked to gather all their personal belongings and move out by March 22, just a five-day notice.
Many were forced to move back home with their parents or other family members, while others found their own place to live.
Coon moved back in with her dad in Russiaville, Indiana. She said the best part about living at home is seeing her family everyday and hanging out with them.
"The worst part, though, is definitely as I mentioned before, it's kind of hard to focus here," she said. "Being at home means being in my room and I have all of my stuff here, a lot of distractions around."
Coon said she is worried about her academics and doing well in her classes this semester. The university adopted a pass/no pass option last week and if students choose the option and pass the class, it won't impact their GPA.
Coon said she believes the option will help students who were struggling with the transition.
"This has been a personal battle to make sure I get my work done and now it's 10 times harder," she said. "Being home, the stress is distracting me all the time."
The structure of going to class helps students maintain a routine and without it, their motivation is sapped.
Caleb Kamplain, a senior psychology major, said having no structure disrupts his day.
"I sleep in late because I'm like, 'well, I have no class so there's no reason to not like get up immediately' and it's kind of just disruptive to go from having classes and structures to just having nothing," he said.
Kamplain said the abrupt changes in his schedule caused him to drop his internship class. He said he dropped the class because he wouldn't accomplish what he wanted.
Kamplain couldn't return home to Illinois after he was kicked out of housing last month. He didn't want to risk being around his 69-year-old mother and giving her the coronavirus. He ended up moving in with his brother.
"It was really chaotic and I didn't have time to move everything out," he said.
Kamplain said everyone in the psychology department has been helpful throughout the process and supportive of him.
He said the decisions the university has made though, have been less than ideal.
"It's chaotic and the decisions were made last minute, making things really stressful," he said. "They basically give people you know, like a few days to move off campus and then went back home."
He still said his academic success is what he is most worried about, but believes his performance will suffer.
Focusing on academics is commonplace in normal times, but the pandemic has brought a new anxiety to people's lives whether it be housing, employment and acquiring basic goods.
Caitlan Walters, a 2019 graduate, said dealing with the pandemic has been a struggle. She was laid off from her management job at the Applebees near campus and moved back in with her parents in Milan, Indiana. 
Walters filed for unemployment two weeks ago, but expects all of her unemployment check to go to rent for the apartment she has leased in Evansville.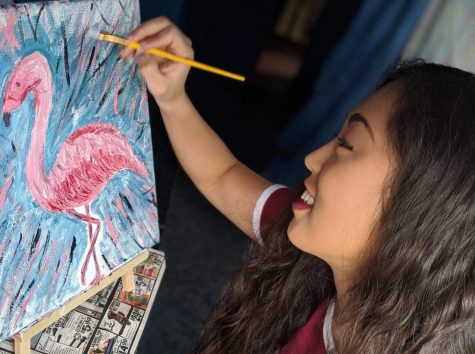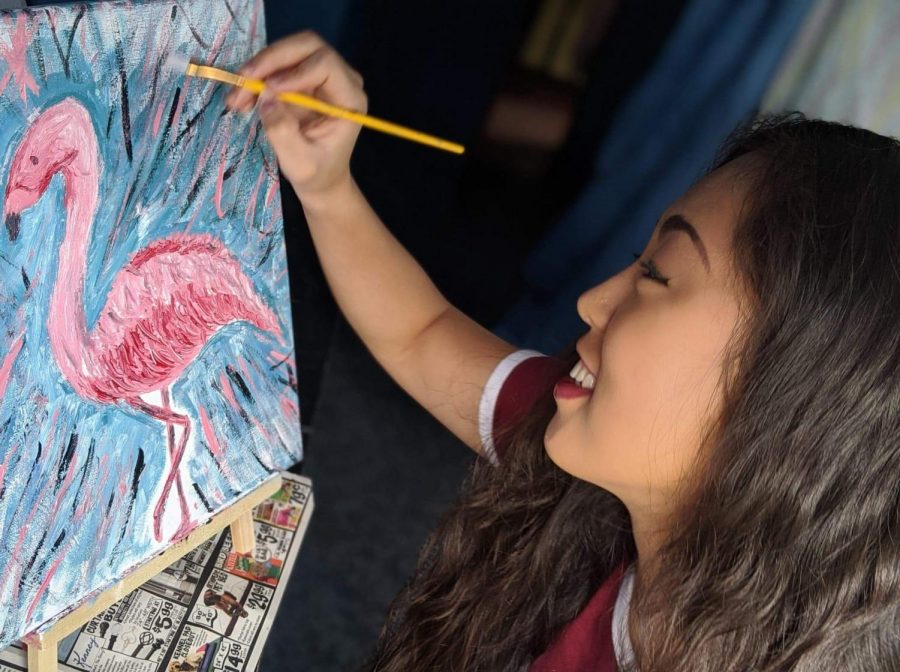 "Before I left Evansville, I was actually trying to interview at a couple different places in my field, but you know everything is kind of put on hold right now," she said.
Walters said she has tried new hobbies since she has a lot more time on her hands. She has spent a lot of her time painting, working on various art projects and reading.
"I've been motivated just by trying to look at the positive things that you can take away from this experience, such as further developing interests and hobbies, as well as a really great time for self reflection and personal development," she said.
While the time off has been beneficial for Walters, she is still worried about what the future holds.
"I think the kind of economic crisis that's coming from it makes it really uncertain for someone that's trying to get their professional career up and going," she said. "There's kind of a block in the road to success."