Tapingo delivery put on hold
Scheduled food delivery services have been put on hold after costs from the third party company Tapingo were seen as too high.
Director of Dining Services Lamar Patterson said Tapingo originally wanted to charge $5 in fees for each delivery from all of the restaurants across campus.
"The delivery piece kind of hit a snag, and the reason why is because there is a component that is very expensive to that piece, and I didn't know if the campus was really ready for that step in," he said.
A timetable of having delivery on campus was originally scheduled for this fall.
"It was originally scheduled to start delivering in the second part of the fall," Patterson said. "We started communicating about the actual delivery and further on that conversation about delivery, then Tapingo hit us with a (original $4) delivery charge."
Patterson said when discussions first began with Tapingo, the amount of money from fees was not discussed.
"Every time someone delivers you will have to pay $4, and that's pretty expensive," he said.
He said he pitched delivery ideas to the administration.
"They said maybe, you never know," Patterson said. "I don't know if students are willing to pay that kind of money."
The lone delivery service remains operational from Sodexo at Archie's Pizza inside the Community Center. Archie's delivery service is separate from the mainstay restaurants on campus because employees work directly for Sodexo.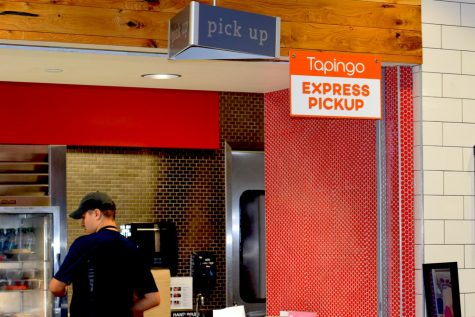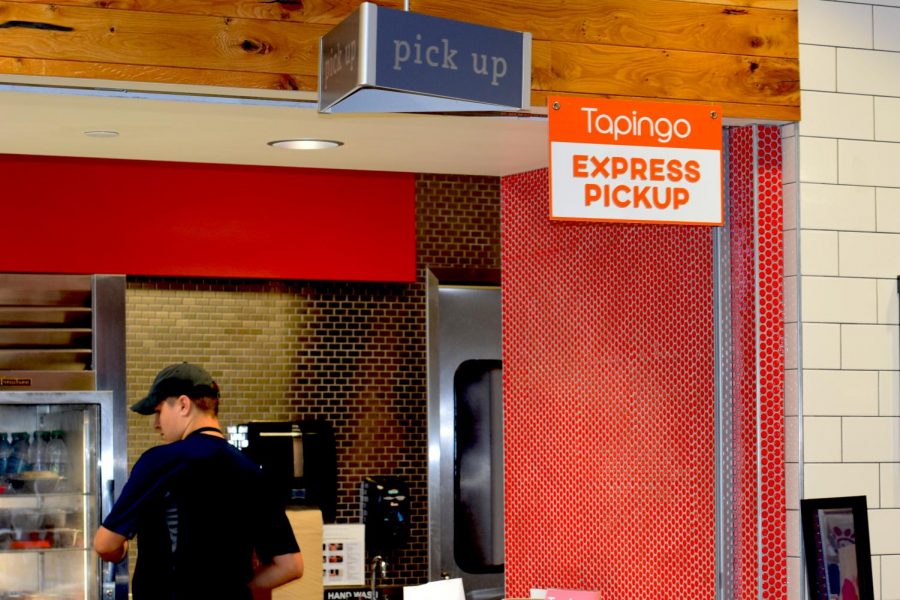 Patterson said he negotiated with Tapingo on potentially bringing the costs down.
"I asked them about (lowering the delivery costs), and they don't see it coming down anytime soon," he said. "They do pay their drivers pretty well, it's $12 to $13 an hour. You have to have dependable people."
Now the delivery fee has officially been "put on hold."
"I talked to them about having the conversation of $2, even $2.50, $4, initially they wanted $5 and there is no way people would do that individually," he said. "I don't foresee us being able to do that."
Sodexo does not receive money per delivery, rather 30 cents is taken per order.
"Hopefully if in a few years if they get more people in the system and it spreads out more it may get cheaper in the area," Patterson said. "When you have a smaller area you need more money, but you're still getting more business and schools, I still think $2.50 is high but I'll take that hit."
Roughly 32 to 35 percent of university Tapingo orders come from Starbucks, one of the highest in the country according to Patterson.
Senior radio-television major Travis Onyett said for a standard meal being delivered the $5 price would be too expensive.
"The cost is a little much," he said. "If they had a more reasonable price then I would be willing to pay it."
Onyett said if the fee was closer to $2 he could understand paying it.
"I see a lot of people using the app and I don't know if I would say they use it as much as people ordering in person," he said. "But a good population of students are using it."
Tapingo has been popular among students, faculty, and staff since it was launched in March 2017.
"It has been a great hit on campus," Patterson said. "Between 700 and 900 orders of Tapingo a day, it's pretty significant."
Patterson said the university was one of the most successful Tapingo launches the company has had. 
"So we were really excited about the delivery until they asked $4 for delivery and you have to pay that out of pocket," he said. "You couldn't use meal plans for that, it would have to be debit or credit card."