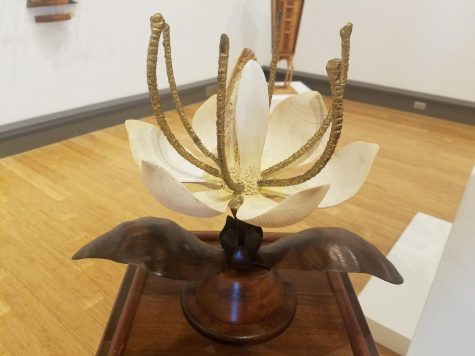 Emma Corry, Features Editor

September 24, 2019
A wooden dresser with a flower on top sits in the McCutchan Art Center/Pace Galleries. John McNaughton, a professor emeritus of art, made the piece titled "Reliquary" for a woman named Ann Lannert. The dresser was made to store the ashes of her and her children. The two leaves of the flower repres...
Jeana Everhart, Staff Writer

August 27, 2019
Carli Murkve sat in her great aunt's green room and felt inspired to draw her aunt's German Shepard. Focusing on the dog's brown eyes, Murkve said the calm scenery of the room helped inspire her to craft the piece. She gave the dog's image a textured fur with a clean and simplistic figure tha...