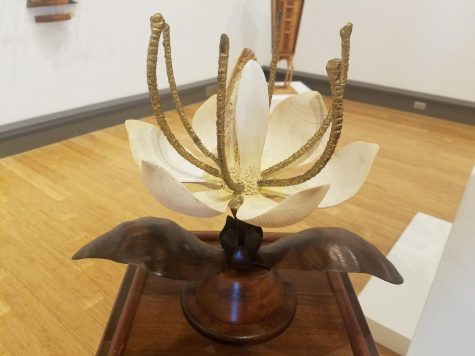 Emma Corry, Features Editor

September 24, 2019
A wooden dresser with a flower on top sits in the McCutchan Art Center/Pace Galleries. John McNaughton, a professor emeritus of art, made the piece titled "Reliquary" for a woman named Ann Lannert. The dresser was made to store the ashes of her and her children. The two leaves of the flower repres...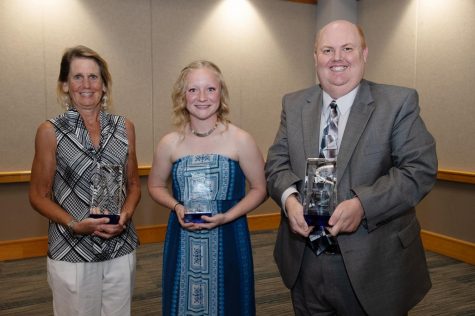 Jeana Everhart, Staff Writer

September 2, 2019
Volunteer USI recognized three recipients of the Volunteer of the Year awards during their annual dinner Aug. 21. The awards recognize a student, a mentor who is a part of the university faculty or staff, and a volunteer who is a part of the university's faculty, staff or alumni. Each volunteer was...