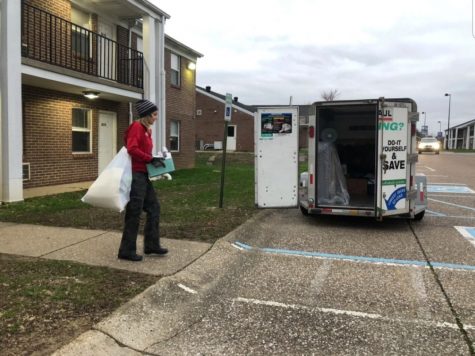 Rhonda Wheeler, News Editor

March 20, 2020
Students must leave housing by Sunday, a quick turnaround causing many frustration and confusion. The move-out went into effect to facilitate social distancing, according to a university statement. Students who leave housing will have their accounts credited for the unoccupied days from March 22 to M...
Abby Sink, Staff Writer

October 23, 2018
The university welcomed Wall Street Journal reporter and author Keach Hagey to speak about her new book, her work in the journalism sphere, life beyond Evansville and many other topics in Carter Hall on Oct. 18. Hagey spoke at two different sessions. The first session was focused on talking direc...