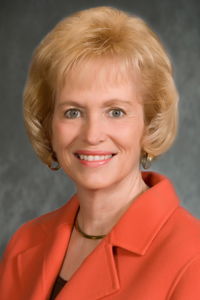 Caroline Schultheis, Staff Writer

March 11, 2019
State Senator Vaneta Becker will hold a town hall meeting March 22 at 11 a.m. in Mitchell Auditorium. Becker, a 1994 USI graduate, will discuss the state budget process from a state legislator's view. The event will feature an hour-long discussion and Q and A with Becker. She was elected to th...
Riley Guerzini, News Editor

January 18, 2017
Four state legislators representing districts in Vanderburgh, Posey and Warrick County held a town hall with community members Saturday morning in Forum Two. The town hall, sponsored by the Southwest Indiana Chamber of Commerce and the Indiana Farm Bureau, featured Republican representatives Wendy McNamara,...