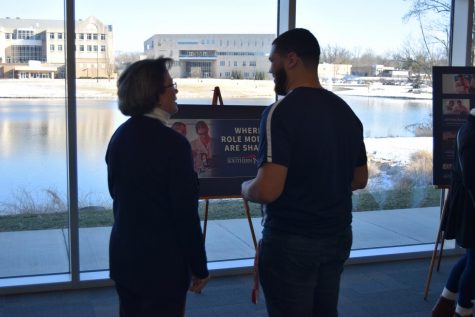 Riley Guerzini, News Editor

February 3, 2018
The university's push to increase enrollment kicked off in a 'super' way Sunday. As part of a new marketing campaign, the university will unveil a new commercial that will debut tomorrow, the day of the Super Bowl. The commercial features a young woman, who is played by a hired actress, exploring ...
Maxywell Carlton, Staff Writer

January 31, 2017
Sunday night will be the night millions of Americans' eyes are glued to a television screen.   The New England Patriots or the Atlanta Falcons will claim this year's Super Bowl winning title, and Americans everywhere will be throwing parties to watch the event. Super Bowl parties are full ...