University airs 'Super Bowl' commercial
The university's push to increase enrollment kicked off in a 'super' way Sunday.
As part of a new marketing campaign, the university will unveil a new commercial that will debut tomorrow, the day of the Super Bowl.
The commercial features a young woman, who is played by a hired actress, exploring the university and getting involved in engineering classes and athletics.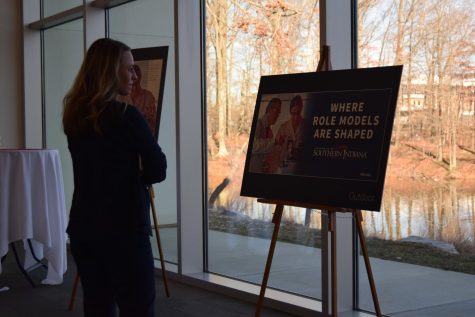 "We are excited to be able to use that platform, which coincides nicely with recruitment season for the university to launch a commercial that we shot on this campus last fall," Assistant Vice President for Marketing and Communications Kindra Strupp said.
The university rebranded in April of 2014 with a new logo and slogan, "Knowledge for Life." The school conducted a faculty and staff survey and assessment day survey about who they consider to be role models, which became the theme of the commercial.
"My mentor back home, David King, we got connected through Big Brothers Big Sisters program and ever since I was six or seven, he's just poured into my life and started taking me to church and he was the former mayor of my hometown in Mt. Vernon, Illinois," Sophomore Elementary Education major Javontay Moss said. "He just always supported me in everything that I did and wanted me to succeed and I just knew that I could always go to him if I needed to."
He plans to be an RA and hopes to engage with incoming students and help them get their college career started off right.
"I have a lot of people back home that support me, but coming here I never would have thought that I would have as much support from people here and it's neat that everyone is in a similar situation as me, so everyone is understanding of the challenges that I'm faced with," he said.
The one-minute long commercial aired on Channel 14 News five times between 11 a.m. and 4 p.m. Sunday before airing again once during the game around 6:10 and once afterward. The commercial will continue to air in the Evansville market in the 30-second version from that point on.  
The 30-second version will also be shown in the Indianapolis marketplace for the first time after the Superbowl.
"I've never been in a commercial, so it's really exciting to get that opportunity and I know there are so many people that represent USI as role models that could have been in this video," Graduate student Carlos Caballero said. "In a way, this commercial will somehow help explain to our community here in Evansville and outside of this community that USI is more than just a university but it is a place where every faculty is going to go outside of just their teaching mindset and come together with students and create a better learning experience."
Associate Professor of Communication Studies Stephanie Young said role modeling exists not in the extraordinary but in the ordinary.
"It's not just in the grand gestures but in the everyday, small, kind acts," she said. "We have the power to do better, to be better and to make the University of Southern Indiana, our communities and the world just a bit better place for all."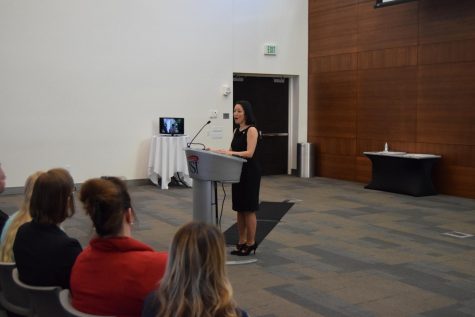 The commercial was shot by Wavelength films, which is based in Owensboro, Kentucky and shot by emmy-award winning Director Dave Docimo.
The game featured the Philadelphia Eagles defeating the 2017 Super Bowl champion New England Patriots 41-33.
According to Sports Media Watch, the past eight Super Bowls rank as the eight most-watched television programs in national television history.
In an article done last year in Sports Illustrated, FOX charged marketers anywhere between $5 million and $5.5 million for a 30-second national ad in last year's Super Bowl.
Fox also sold 90 percent of their ads by December before either the Falcons or Patriots had even reached the championship game.
For comparison, a 30-second ad in the first Super Bowl game played in 1967 between the Green Bay Packers and the Kansas City Chiefs, cost about $42,000.
In 2016, excluding ads ran by CBS and the NFL, 62 total advertisements were purchased with 45 being 30-second ads and 17 running for an entire minute.
According to a survey conducted by the National Retail Federation (NRF), 17.7 percent of adults say that the commercials are the most important part of the game.
"We talk all the time about the quality of our educational experience on campus and the excellence of our programs, but really I think what this campaign is going to be speaking to is the quality of connection, the way in which we connect with each other," President Linda Bennett said. "Sometimes if we allow ourselves to be quiet enough and to observe, we find we learn and I think that's going to be one of the powers of this campaign is getting us to talk out loud about our experiences with each other."
The commercial is also available on the university's website, usi.edu.