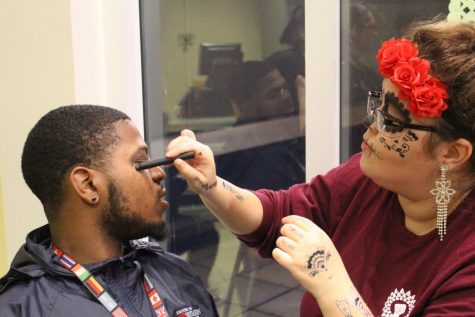 Jeana Everhart, Staff Writer

November 3, 2017
Students shielded their candles trying to keep them lit as the group formed a loose circle.  Even with the wind, the view was still moving. "We made a circle of light to symbolize going from the mortal world to the immortal world where you can visit your dead loved ones," Joseph Conner sai...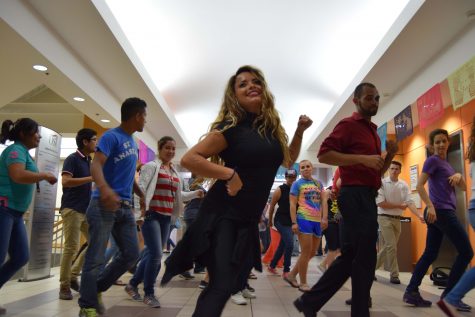 Gabi Wy, Features Editor

November 3, 2016
On Día de los Muertos, or the Day of the Dead, Gabriela Aguilar feels a connection to her half-sibling Ramses. The sophomore biochemistry major admired the festive display with a friend at the university's Day of the Dead celebration Tuesday in the Liberal Arts Building. "This is a day that yo...