Celebrating the dead
Three student groups collaborate for Mexican holiday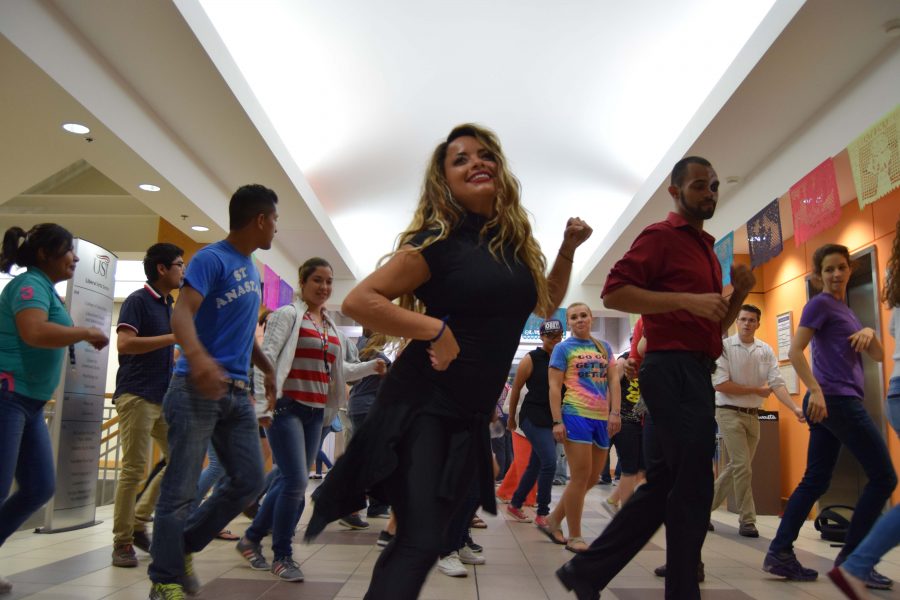 On Día de los Muertos, or the Day of the Dead, Gabriela Aguilar feels a connection to her half-sibling Ramses.
The sophomore biochemistry major admired the festive display with a friend at the university's Day of the Dead celebration Tuesday in the Liberal Arts Building.
"This is a day that you take to remember lost loved ones," Aguilar said. "I feel a connection to Ramses. I feel almost nostalgic, going back through memories and happy times."
She said she wasn't able to attend the university's celebration last year, but she always celebrates the holiday.
"It's a nice thought that the university considers the diversity of its students," Aguilar said. "Even if you don't know what's going on, you can just come and find out. I hope everyone learns something."
The event is a collaborative effort between Student Government Association, Spanish Club and the Hispanic Student Union. At the past several years' events, there have been groups of students from Mexico in attendance through the International Studies Department.
During the three-hour celebration, Spanish professor Manuel Apodaca-Valdez led students on a candlelight walk outside through the "labyrinth of solitude," which organizer Damien Burge said signifies moving into the afterlife.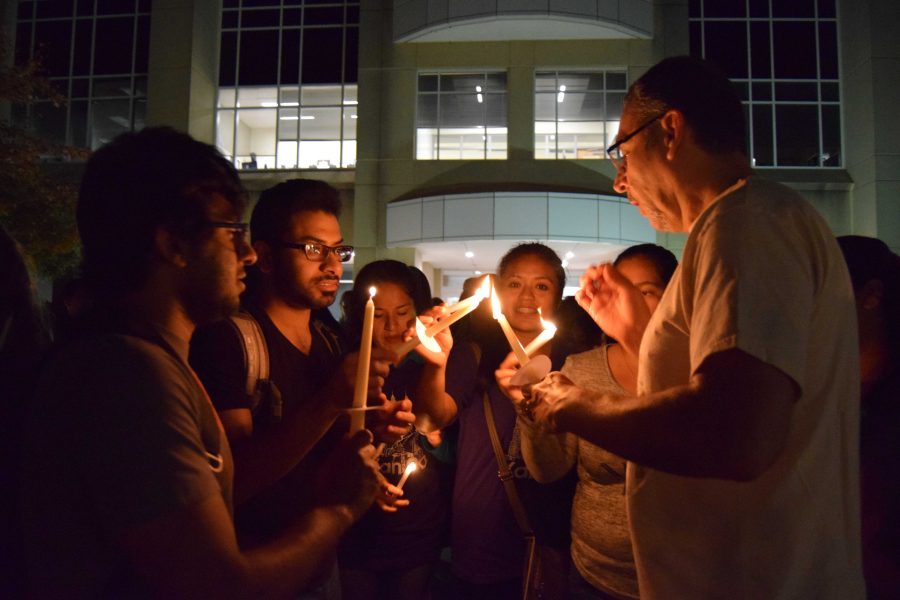 When Apodaca-Valdez brought the attendees back inside, he explained some of the history of Día de los Muertos. After enjoying some refreshments, local dance instructor Heidi Garza taught several Latin American dances.
"We try to bring a new and different element every year," Burge, a constructive member of SGA, said. "It's really exciting to be able to learn about different cultures in ways like this."
The senior international studies major said holding cultural events at the university brings global education directly to students.
"It's in a comfortable atmosphere, and people feel more safe," Burge said. "Traveling abroad is great, but this is right here."
He said he hopes students left Día de los Muertos with more knowledge and having had a good time.
"If you incorporate learning with fun, it makes it more relatable," he said. "This is about fun and togetherness."