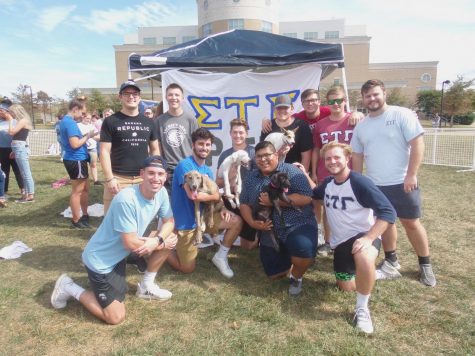 Rhonda Wheeler, News Editor

October 1, 2019
Fraternity Sigma Tau Gamma raised over $700 in just six and a half hours Sept. 25 with their bi-annual Pet-A-Pup event held on the Quad. Senior advertising major Eric Vergon said that this is the 5th year that the fraternity has hosted the event. They acquire the puppies from Warrick County Humane ...
Sarah Rogers, Staff Writer

October 24, 2016
Wednesday seven wriggling puppies were escorted onto the quad on campus. The white-painted¬†plastic fence that surrounded the balls of canine joy carried signs that read: Pet-a-pup $1 per hour, or $3 for an all-day pass. Dillon Baker a sophomore in Psychology organized the event through his fraternity'Ä...