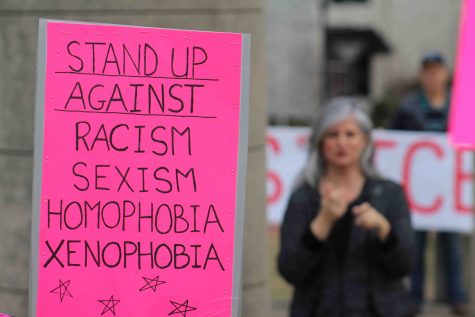 Sarah Loesch and Riley Guerzini

January 20, 2017
Community members gathered around the Four Freedoms Monument on Riverside Dr., Friday afternoon for the "With Liberty and Justice for All," community rally, march and fair.
Megan Thorne, Opinion Editor

November 9, 2016
It was 2:30 a.m. Tuesday when I found out Trump won the election. Immediately my phone dropped from my hands and tears welled up in my eyes.
Megan Thorne, Opinion Editor

June 12, 2016
49 lives were lost in a single night. 49 phones that ring will forever be unanswered. Over 50 others were put in a hospital, psychologically affected and forever traumatized. Close to 100 families put through the worst circumstances possible, waiting to see if their loved one survived. Al...