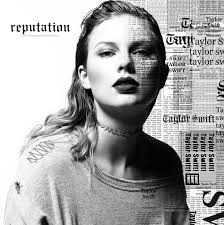 Megan Thorne, Chief Photographer

August 29, 2017
Taylor Swift, known for being petty and dragging her previous relationships down into the lyrical depths of break-up songs, now has notoriously come out with yet another petty song about her "reputation." But let's be real everyone gets a reputation for a reason, right? In her new music v...
Gabi Wy, Editor in Chief

August 29, 2017
Taylor Swift's being quite petty, but she's owning it. The beauty of her newly released single and music video 'Look What You Made Me Do' is not in the songwriting or any sort of meaningful depth. To be quite honest, the song's repetitive and lacks creativity (it rhymes 'time' with ...