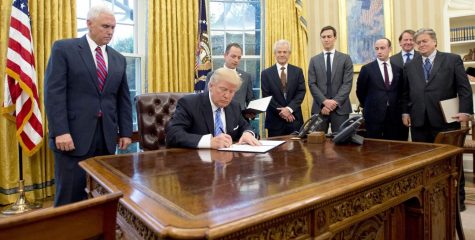 Noah Alatza, Staff writer

September 14, 2017
The university said they are aware of President Donald Trump's decision to rescind portions of the Obama-era Deferred Action for Children Arrivals (DACA) program. The statement comes a week after other public universities released statements on the decision. Despite Indiana University Pres...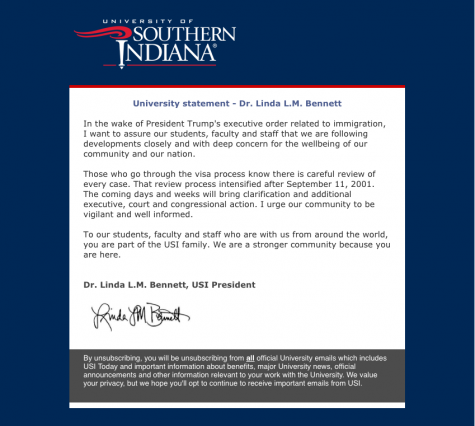 Sarah Loesch, Editor-in-chief

February 2, 2017
President Linda Bennett released a statement through email to the entire campus community Monday afternoon regarding the recent order banning immigrants and refugees from the United States. Indiana University, Purdue University, Ball State University and Indiana State University also published state...