University monitoring DACA decision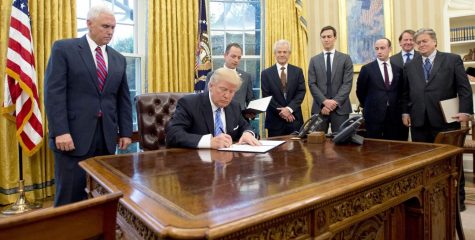 The university said they are aware of President Donald Trump's decision to rescind portions of the Obama-era Deferred Action for Children Arrivals (DACA) program. The statement comes a week after other public universities released statements on the decision.
Despite Indiana University President Michael McRobbie, and Ball State President Geoffrey Mearns both issuing personal statements earlier this month, President Linda Bennett has not issued a public statement on the issue.  
"The University of Southern Indiana currently offers DACA students, who have graduated from an Indiana high school and are living in the state, in-state tuition," university spokesman Ben Luttrull said. " We are aware of the announcement regarding the program being rescinded."
The university's statement did not directly express their views on the Trump administration's decision as other state collegiate leaders have.
Indiana University President Michael McRobbie issued a statement Sept. 5 noting that "Indiana University is deeply disappointed in the Trump administration's decision to end the Deferred Action for Childhood Arrivals program."
Former Indiana Governor and current Purdue University president Mitch Daniels said his support for DACA remains steady.
"America needs talent – and these students, who have been raised and educated in the United States, are already part of our national community," Daniels said, referring to a letter he authored last November calling on Congress to expand DACA.
A deal brokered between democratic leaders and the Trump administration Sept. 13 could potentially salvage portions of the law. However, Trump's Attorney General Jeff Sessions vows to expel 'dreamers' who are taking American jobs.
"USI will continue to monitor this evolving situation and make decisions as appropriate and consistent with the law," Luttrull said.