Gabi Wy, News Editor

March 3, 2016
The Student Government Association impeached Aaron Gottman, former Administrative Vice President for University Affairs, during a committee meeting Tuesday. After four years of involvement with SGA, the senior business administration major was charged with neglect of duty, absenteeism, disobedience...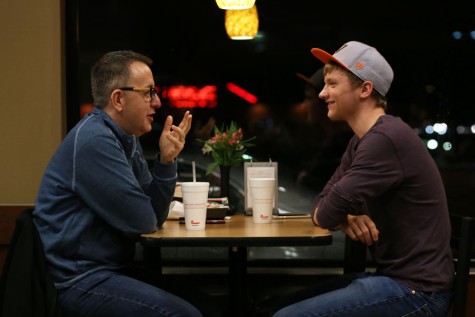 Gabi Wy, News Editor

February 3, 2016
Chick-Fil-A and Steak 'n Shake will officially replace Burger King and Archie's Pizzeria, Sodexo Operations Manager Rebecca Diamond said. She said Sodexo aims to have both eateries open Aug. 15, the Monday prior to the start of school. "Just last week or so, Chick-Fil-A finally sent (confirmatio...
Gabi Wy, News Editor

December 1, 2015
Sodexo has been negotiating with several businesses to replace Burger King and/or Archie's Pizzeria.