"I'm Glad My Mom Died" is a raw, challenging must-read
Jennette McCurdy, well-known for her role as Sam Puckett on "iCarly," caused a storm when she announced the title of her memoir before it even had a chance to hit shelves. "I'm Glad My Mom Died" is certainly a bold title, and the story McCurdy tells in her novel is even bolder. 
In "I'm Glad My Mom Died," readers follow McCurdy's life from her entrance into child stardom through the aftermath of her mother's death in her late twenties. 
As McCurdy grows, so does the chaos and discontent with herself and her life. This is made even harder when her mother receives a  cancer diagnosis. Throughout the memoir, the reader follows McCurdy's struggle to float above her hardships as she becomes more and more disillusioned with her life and her relationships.
I was admittedly nervous going into this memoir. Oftentimes when celebrities who aren't famous for writing publish novels or biographies, the result is a shallow, poorly-written cash grab. I could tell within the prelude of McCurdy's book this was not the case for "I'm Glad My Mom Died."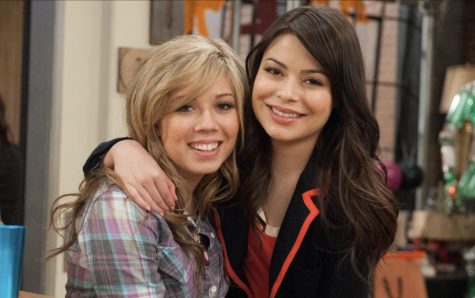 This book is extraordinarily vulnerable. McCurdy does not shy away from the ugliest parts of her journey, from feelings of contempt, jealousy and disgust, to thoughts and feelings that may cause readers to frown upon her. She doesn't spare the details of her exploitation, abuse or disordered eating. 
The result is an incredibly intimate and heart-wrenching reading experience. I applaud McCurdy for her honesty both in unflinching descriptions of what she has experienced and the truth of how she felt about and perceived those experiences.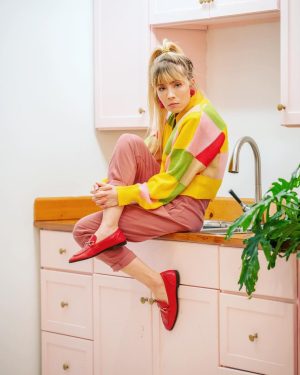 I also adored McCurdy's narrative style. She tells her story not as the woman she has grown into, with realizations and feelings she has found today, but as if she is reliving it in the moment, before lessons were learned and her mistreatment was realized. 
As the reader, we go back in time and enter the mind of a nine-year-old McCurdy, where we stay with her through the experiences that shaped her. The reader is able to perceive McCurdy's youthful naivety and understand what she is experiencing is abuse, while immersed in the mind of a McCurdy who is yet to understand that. 
This creates a particularly painful and frustrating reading experience. I wanted to reach through the page and save McCurdy from the situations she was in. I wanted to point out to her what she was experiencing wasn't right. 
"I'm Glad my Mom Died" is also an essential read due to the themes it explores and the underrepresented topics it shines a light on.
McCurdy's memoir is, in part, a critique of child stardom. She details the mental health issues, such as anxiety, disordered eating and OCD that were worsened as a result of her unwanted time in the spotlight. She exposes the dangers of the industry. Often, children can be reluctant to perform, they may be abused and mistreated by filming crews and families may sometimes exploit the young actors.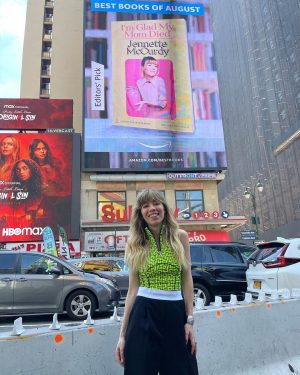 Centrally, however, McCurdy uses her own life and years of abuse at the hands of her mother to explore the concepts of parental abuse and trauma, and what we truly owe to our parents. 
All my life, I've seen posts quoting and heard people saying rhetorics such as, "you have to love your parents." But, what about children who have been abused or neglected? What about the parents who aren't present at all? What about the parents who cause more harm to their child than good? Do they deserve unconditional respect, appreciation and love? 
McCurdy challenges this ideology, despite many people saying her title is too harsh or unforgiving. She finds by the end of the memoir that we do not owe the people who hurt us anything, no matter what their role may be in our lives. That having the title "mother" doesn't have to command respect, accommodation or unconditional love. That it is okay to put ourselves first and remove abusive people from our lives in order to heal.
She also explores other serious stigmas and presumptions about abuse. Throughout her memoir, she proves victims are often not aware of abuse, or that they may have conflicting positive and negative feelings towards their abusers, making escaping them and healing even harder. 
Personally, I'm appreciative of McCurdy's transparency about her experience with disordered eating. She doesn't shy away from the more stomach-turning details of her relationship with food and body-image, explaining the horrors and euphorias that came with it. She explores the topic from both a personal and societal point of view that hits home for anyone who has experienced it.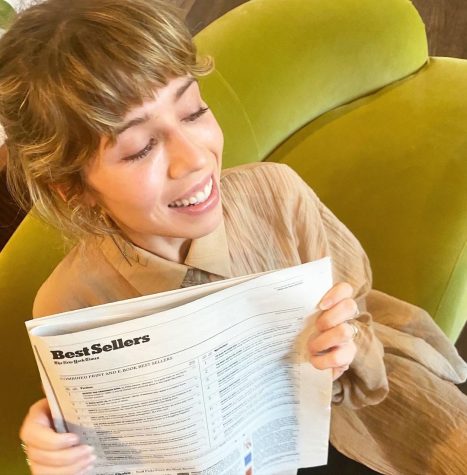 This novel is a great read for far more than its honesty and personal narration on sensitive issues. There is humor, heart, reflection, strong voice and tactical storytelling alongside it. 
Most importantly, the book asks how we can reconcile with abuse and trauma at the hands of the people we love more than anything in the world, how we may come to simultaneously cherish and resent those people.
This memoir is one that won't leave me for a long time. I feel everyone can gain something from McCurdy's journey, and I give this novel a 4.75 out of five stars. 
If you're interested in reading "I'm Glad My Mom Died," the book is available to borrow from the David L. Rice Library.