Sick of campus food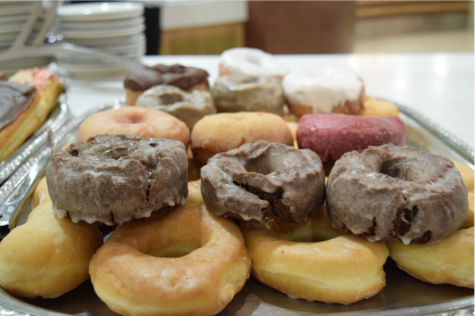 As I freshman who lived in a dorm and was only able to survive off of microwavable meals and food options around campus, it's probably no surprise that I eventually grew sick of eating food from the Loft and restaurants around USI.
I become tired of ramen noodles and soggy microwave meals. I became repulsed by the thought of eating another sandwich from Sub Connection or a meal from Steak N Shake. Not because the food options are bad, there's just not many to choose from.
Living close to Chinese and Mexican restaurants and a Buffalo Wild Wings that is less than 3 miles away from a campus full of hungry students who'd be more than willing to spend their meager money, one would think at least one of these restaurants would have the option of delivery for students.
If any of these restaurants do deliver, I have yet to discover it. I have tried inserting my USI address into apps such as GrubHub, Doordash, Postmates and Seamless, but to no avail. I have even tried calling one or two of these restaurants, and I have been declined delivery.
I now live in an apartment on campus, so while I now have means of actually making better meals from the oven rather than just the microwave, I still struggle with eating at some of the restaurant options on campus. Besides Starbucks, I tire easily of the other options. I think it's safe to say many people probably get weary of the same food after a while.
I can't help but find myself wishing there was a Panda Express, some sort of wing place or even a Fazoli's. Something different and with more variety.
Ever since my freshman year, I have been distancing myself from fast food more and more. It's like the limited, repetitive food options of USI have almost ruined my taste in fast food.
I couldn't touch ramen noodles for months after freshman year without getting a sick feeling in my gut.
Due how exhausted I feel of campus food, I now get only Munch Money for Meal Plans. I spend a large quantity of it at the C-Store.
I think if the university invested in new food options in the future or made a connection with the restaurants on the Lloyd Expressway, students would have a more pleasant experience with food options.
More yummy food is a good way to make more students happy.