Not sure where a good place to study on campus is? If you are like me and feel like you cannot complete any tasks in your room, or if you want to attempt multiple study locations on campus until you find what works best for you, try out these spots. 
Fireside Lounge:
One of my favorite places to study is the Fireside Lounge. Located in University Center East, this is a great place to study for several reasons. For one, if you do not have a lot to do and you do not want to stare at your computer or a book for hours, it is a good place to spend time with your friends. On top of that, if you need a break, there is usually a lot happening around or in the Fireside Lounge that you can either participate in or watch. Also, if you need something to eat while studying, Mein Bowl and Eagle Eats are nearby. If you need a quieter and less chaotic environment, but you still want to sit in the big chairs and study with a group of friends, right above the Fireside Lounge on the second floor is the Heritage Lounge, which is usually less busy.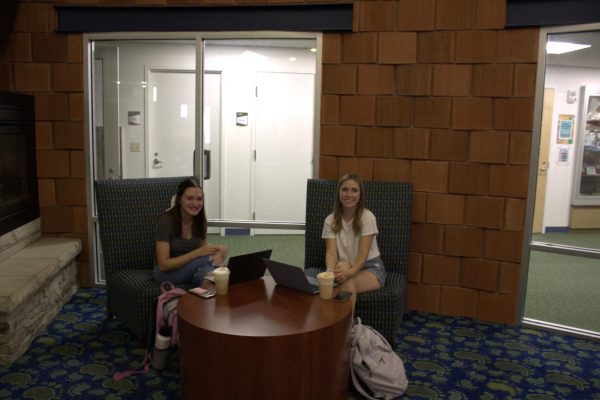 Multicultural Center:
Another great study spot on campus is the back of the Multicultural Center, which is through the doors located in the Fireside Lounge. This is a recommended study area because it is quiet and you can people-watch. It is a smaller room with one table, which is good for individual study or group projects. One wall of this room is just windows, which lets in a lot of natural light and makes for a nice view outside.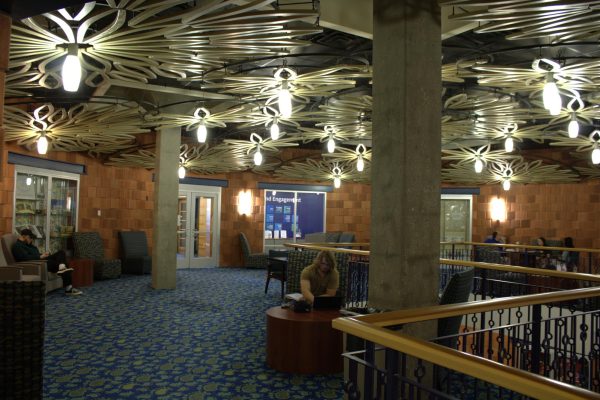 Jazz Lounge:
Another one of my favorite places to study on campus is the Jazz Lounge, located in the David L. Rice Library. If you do not like to work on assignments in complete silence, the Jazz Lounge is a great place to study because there is almost always fun and relaxing music playing. If you need caffeine or a baked good while studying, Starbucks is very close by. The Jazz Lounge is also a great spot to take a break or study with friends.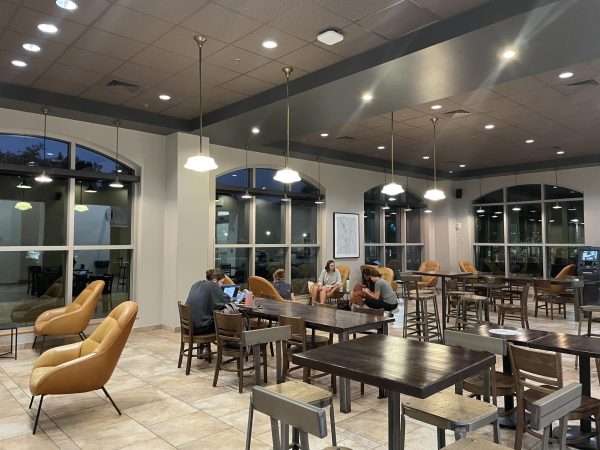 The Cone:
The bottom of The Cone, located in University Center East, is also a good study spot. This area has nice chairs, tables and windows that let light in. However, if you need a quieter environment to study in, the Traditions Lounge is quiet and another one of my favorite places to study. The Traditions Lounge is located on the second floor of University Center East, near The Loft. This lounge is a good place to finish assignments because it is quiet so you stay focused, and The Cone lets a lot of light in, which makes the space feel open.