New Vectren facility not sitting well with students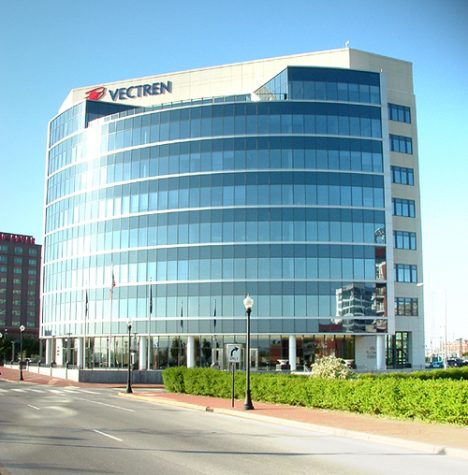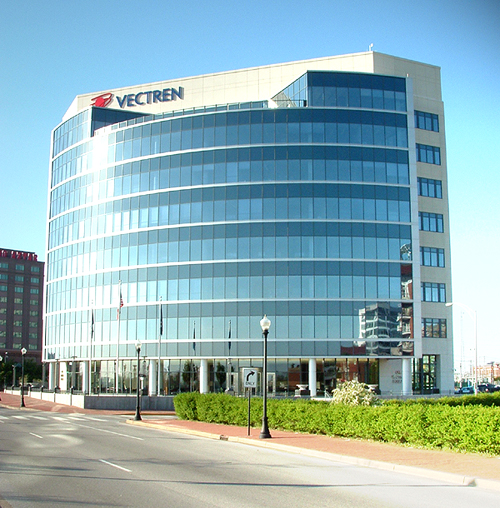 A natural gas plant and solar farm are in the works for Vectren's A.B.Brown plant in Posey County, just six and a half miles from USI's campus.
Vectren announced in late February that the $900 million upgrade would be anywhere from 800 to 900 megawatts.
Vectren plans on retiring three of its coal-fired plants by 2023, when the natural gas plant is expected to be completed.
Those plans are not sitting well with some university students, including senior philosophy major Logan Vest who said he plans on hosting a panel of professors and environmentalists on campus to discuss Vectren's future plans.

"It would lock Evansville into using fossil fuels for the next roughly 40 years," Vest said. "I would prefer to use renewable energy. Ideally where everything is 100 percent renewable energy, but that's probably not realistic."
The student-led discussion will begin at 6 p.m. April 18 in the lower level of the Liberal Arts building in Kleymeyer Hall.
Each of the panelists will have five minutes of discussion to present plans and how it will affect Evansville.

Vest said the crowd is welcome to ask questions and voice their concerns following the event.
He said he plans on pushing for more pragmatic and reliable resources.
"We want our city leaders and Vectren to agree that renewables are the most cost-effective way," he said.
Across the university campus, recycling stations are available in both the university's apartments and residence halls, however, Vest said he believes more can be done.
"USI does not use renewables," he said. "I have seen Vectren has donated money to USI, and thus USI follows suit with what Vectren says."
Vest said those living near the coast cannot just move as someone with money can. He said some people are just disproportionately affected by climate change.
"You can see the smoke stacks coming from campus," he said. "There are a lot of negative effects of the pollution, even if you cannot see it on campus."
Vest said he is also concerned with the newer natural gas facility because of fracking into Earth's crust.
"Fracking and health of the environment, which is essentially putting toxic chemicals in the ground is not something I support," Vest said.
Natural gas also emits particulate matters into the atmosphere, causing greenhouse gases to form in portions of the stratosphere.
"I'm hoping to educate students and anyone willing to come," Vest said. "At least to provide the angle and see more renewables in Evansville along with education about it. We do this to benefit the community instead of seeing something that is scary or viewed as expensive."