'We should have been in front of them'
#NeverAgain movement eyes D.C.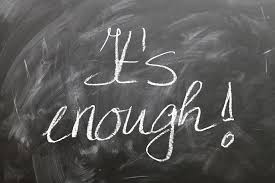 After the mass murder of 17 innocent lives in Parkland, Florida, shooting survivors are continuing to speak out across the country.
Emma Gonzáles, who has garnered more than a million followers on Twitter, and student journalist David Hogg and Cameron Kasky both have been featured on numerous media networks.
Too many students to name, but all speaking for one undefining truth.
Saturday surviving classmates from Marjory Stoneman Douglas High School will descend on the nation's capital, Washington D.C, in hopes of captivating the country's attention on the issue of gun rights.
Not only are hundreds of thousands of other students expected to be in attendance, the sheer size will more importantly demonstrate to the Republican-controlled U.S Congress and President Trump the magnitude that the movement has captured.
Students have already changed politics in the Sunshine State. Florida's Republican Governor Rick Scott signed a law early this month barring sales of firearms to anyone under 21, breaking with decades of conservative National Rifle Association (NRA) politics.
Though change can take a long time, the students of Stoneman Douglas are much different than past tragedies.
At the scene of most mass murder usually the town or city in which it took place asks for privacy, that is understandable.
What's so different with Parkland, Florida, is simply the openness, the drive of the students.
Their determination, their passion and their fight is one worth having. These students are our future, they will be making the decisions long after you know who in the White House is gone.
And we must act now, and do so rationally.
Let us never forget the words of these brave students who hid in classrooms from gunfire at a place where they simply wanted to get an education.
Let us never forget that without their voice of reason, Parkland would have just been another statistic, and not a nationwide movement
In the end though, the Florida massacre showed authorities how many protocols went wrong, but it also illustrated how the adults in power have been reluctant for years to make any changes to save innocent children.
As the Gonzáles mother told CBS News' "60 Minutes," another parent had told her that "they were behind  Gonzáles." Her response, "We should have been in front of them."
#NeverAgain