Sadder-day mail
Noah Alatza, Community Engagement Manager
January 17, 2018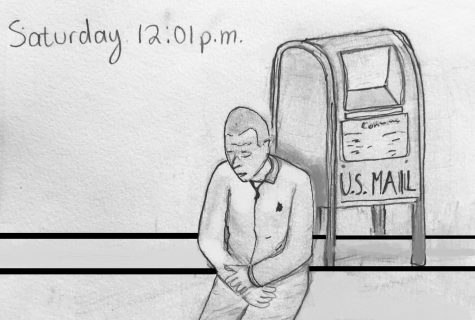 What are first-world inconveniences? Ordering items online and waiting for them to arrive is surely on the top of the list.
But when you have one less day to receive those orders, the inconveniences can surely mount.
The University of Southern Indiana has not had Saturday mail delivery for years.
Across the state, however, overnighted packages make it in a timely fashion to other state schools. From Indiana University Bloomington to Purdue University, institutions in every corner of the state offer the seemingly modern-day service to all students.
So what's the critical issue here?
The student who needs important documentation like a social security card or a prescription medication overnighted on a weekend. Or the student who lives hundreds of miles away and physically needs their contacts to see.
By not having a Saturday mail service readily available to all students, the university's housing students are deprived of the the mailroom basics.
In 2013, the U.S. Post Office originally planned on ending all Saturday mail delivery under the Obama Administration. By 2016, after facing opposition from a Republican-controlled Congress, the agency decided to end its quest to discontinue the service.
Much like in the halls of Congress, opposition to discontinuing Saturday mail has been prevalent in numerous forums.
Reasons behind why USI does not provide Saturday mail is simply lack of supervision of student employees.
Housing and Residence Life Director Amy Price said that when the university originally provided the Saturday mail, an instance occurred with a student taking that mail and eventually forced them to shutter the service entirely on weekends.
Would opting to hire a professional to supervise student workers on Saturdays be too much? Or should the university keep living in 1950's era mail service?