Take extra step, reap extra benefits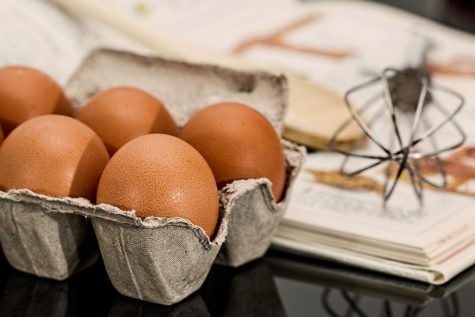 Money only works as hard as the person spending it. I can (and have) pissed away most of a paycheck on overpriced food out of pure laziness. With a little bit of effort one can make significant budgetary changes with minimum time or up-front costs.
Last Friday I "celebrated" getting a paycheck after living off $1.68 in my bank account for a week by eating breakfast on campus instead of making it at home.
After soaking the cost of a to-go box, I was out 10 dollars for half a cup of eggs and a couple of biscuits.
This was stupid.
As I write this now in my kitchen, my keyboard now slightly smelling of olive oil, I've just combined enough garlic-roasted potatoes, scrambled eggs and an arguably unreasonable amount of cheddar cheese into individual containers that'll keep me in breakfast for the rest of the week.
Without coupons or rebates the total for a week's worth of breakfast bowls (which can and will be consumed as lunch and dinner because eggs are good any time of the day) comes to about $8.50.
While not every student on campus has access to an oven to roast potatoes or a sizable fridge to stack their dorky plastic containers of food, this mentality can and will make a difference.
One doesn't have to be an extreme couponing fanatic to save money by investing a little more time and effort into their life. Dedicate a day to cooking ahead, or make the effort to go home for meals.
Got a car? Download an app that tells you where the cheapest gas prices are in town. Plan ahead to shop for high-use ingredients at a discount retailer like Aldi or Ruler Foods instead of hitting up the neighborhood Walmart.
This won't reflect well on the Sodexo bottom line, but putting that little bit of extra time in will put plenty of pennies in your purse.