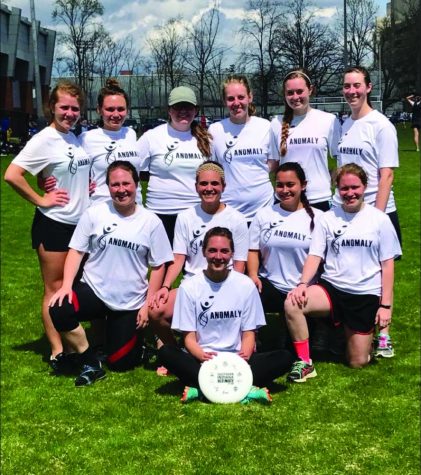 Taylor O'Neil Hall, Sports Editor

October 11, 2017
The USI women's ultimate frisbee club is approaching its fourth year of existence. Women's ultimate is still the only all-girls club sport the university offers, but it's thriving nonetheless. Initially, the women and men played on the same ultimate frisbee team, but at the end of the fall 2013 ...
Sarah Loesch, editor-in-chief

September 1, 2016
The women's ultimate frisbee team started practices earlier in August and are preparing for their fall season. The Shield sat down with junior captain Samantha Strunk to hear more about her reason for joining the team and the team's plans for the year. The Shield: How long have you been a member ...