Riley Guerzini, News Editor

January 17, 2018
It's getting easier and easier for students to get their degree without ever stepping onto campus. The university is planning to add more online degree programs for non-traditional students as part of an effort to bring in more students. "In terms of the number non-traditional students ...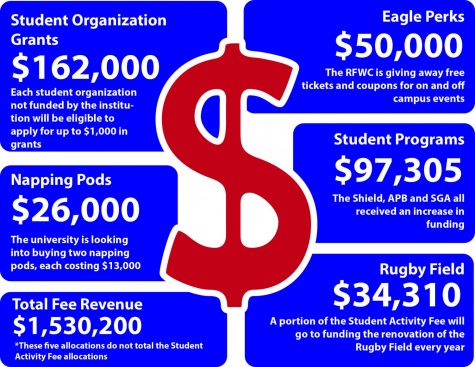 RIley Guerzini, News Editor

October 30, 2017
Infographic by Abigail Stanley Aleisha Jones said she is quite aware of what she is paying in tuition and fees every semester and she doesn't want to pay an extra $50 for the student activity fee. "I am paying for everything out of pocket," she said. Jones said she h...