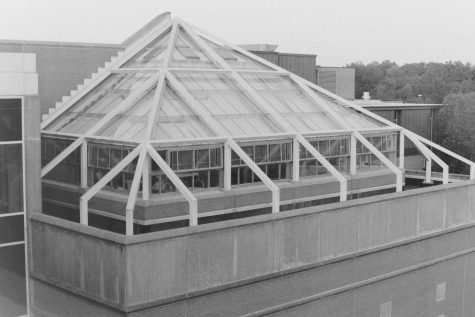 Maddie Nolan, Staff Writer

October 3, 2019
The university has it's very own greenhouse, utilized by students enrolled in classes such as Botany and Ethnobotany, located on the third floor of the Science Center.  Students gain first-hand experience observing plants, researching how they react in certain environments and producing plants that may b...
Maddie Nolan, Staff Writer

September 17, 2019
Evansville is known for the beautiful rolling hills, dense forests, and the Ohio River, but what most people are unaware of is the amount of pollution surrounding the city.  Seven coal-powered plants lie within 30 miles of the city. These so-called "super polluters" produce greenhouse gases a...