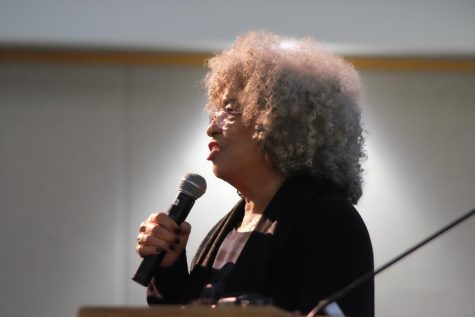 Rhonda Wheeler, News Editor

February 11, 2020
The crowd stood and cheered as Angela Davis took the stage. "I was warned that Evansville is quite conservative," Davis said as the crowd responded with laughter. The renowned educator, activist and scholar was the keynote speaker of the Mandela Social Justice Day event, which took place on Feb...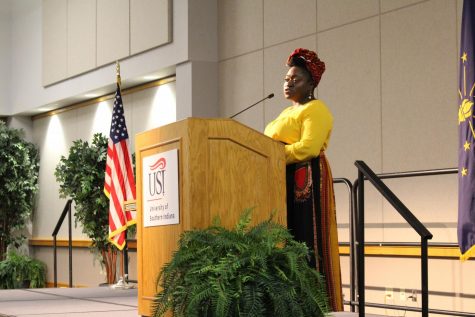 Riley Guerzini, News Editor

February 23, 2018
The students in Carter Hall listened as Tia Oso, the director of impact at Revolve Impact and an outspoken social justice activist, spoke about the methods of creating social change at the 2018 Nelson Mandela Social Justice Day Wednesday night. Oso's speech included discussion on Martin Luther King Jr.'s...
Megan Thorne, Features Editor

February 5, 2016
Tim Wise will give his presentation "Resurrecting Apartheid, from Ferguson to the Voting Booth to the Border – Combating Racism in the Post-Obama Era," for Nelson Mandela Commemoration Day Feb. 11.