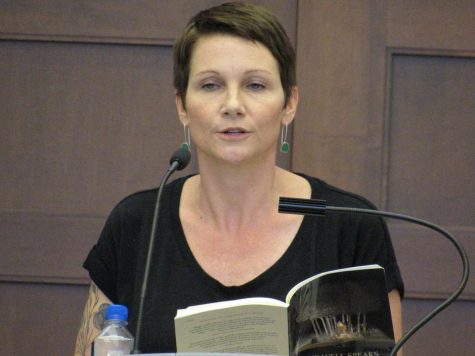 Noah Alatza, Staff Writer

October 13, 2017
World-renowned poets Matthew Guenette and Maggie Smith held a public reading to a packed house Oct. 12 in the Griffin Center.
Riley Guerzini, News Editor

September 27, 2017
In a world "at least fifty percent terrible," Maggie Smith encourages her children to have good bones. Smith and poet Matthew Guenette will read selections from their books "Good Bones" and "Vasectomania" Thursday, Oct. 12 at 4:30 p.m. in the Griffin Center. The reading is free and open...