Poets to present at Griffin Center
In a world "at least fifty percent terrible," Maggie Smith encourages her children to have good bones.
Smith and poet Matthew Guenette will read selections from their books "Good Bones" and "Vasectomania" Thursday, Oct. 12 at 4:30 p.m. in the Griffin Center. The reading is free and open to the public and sponsored by the Southern Indiana Reading Series.
The author of five books, Smith's poem "Good Bones" garnered national attention last year with Public Radio International calling it "the official poem of 2016."
"I think it's an important poem and I understand its popularity because, number one, it's accessible," reading series committee co-chair Matthew Graham said. "Anybody can read this and get it."
Smith was published in spring's Southern Indiana Review, the university's literary magazine composed of submissions in drama, fiction, non-fiction, poetry, art and photography.
Graham said the poem was valid for the times especially in today's political climate.
"It showed a lot of hope in a time when a lot of people are not feeling very hopeful," he said.
Guenette is a former creative writing professor at the university and currently teaches composition and creative writing at Madison College in Madison, Wisconsin.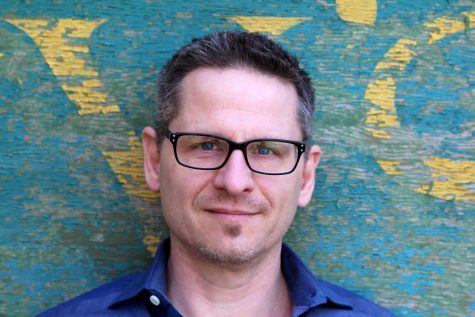 He has authored three poetry collections including "Vasectomania," "American Busboy" and "Sudden Anthem."
"We want to present students with the best new writing that we can," English instructor Jim Hunter said. "We want to bring thoughtful, engaging speakers to liven the university community."
Shuttles will be running from the Orr Center to the Griffin Center before the event.
Both Guenette and Smith will also conduct a reading at Red Bank Public Library at 6:30 following their reading at the Griffin Center.
"I think students and other community members will just have a damn good time," Hunter said. "These are entertaining people; they are doing interesting, provocative stuff."
Hunter said next semester the university will host poets Kaveh Akbar and Ruth Awad, but no dates have been decided yet.