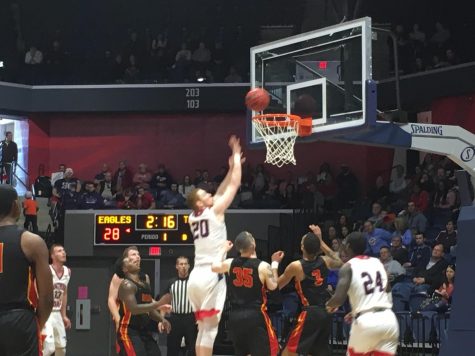 February 16, 2020
The men's basketball team fought hard against the Missouri - St. Louis, narrowly edging out the Tritons on their way to a 67-66 victory. The Eagles struggled to keep up the Tritons for much of the game, falling behind to open the third quarter. "This is the best team we've beaten so far and w...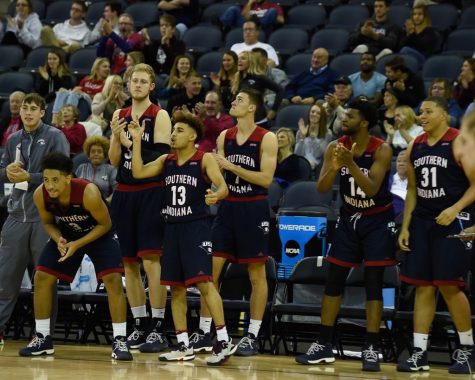 Taylor O'Neil Hall, Sports Editor

November 8, 2017
In the most recent regular season game, the USI men's basketball team played, an 88-75 win against Kentucky Wesleyan Saturday to conclude the Small College Basketball Hall of Fame Classic at the Ford Center, Alex Stein had a rough night. The junior shooting guard went 1-of-9 from the floor and neede...