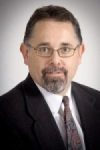 Riley Guerzini, News Editor

November 1, 2017
Graduation will never be the same. Associate Professor of Management Dane Partridge died Saturday, Oct. 28 from a heart attack. Partridge was a frequent voice at graduation, reading students' names as they crossed the aisle to obtain their degree. "He had the most perfect voice," Associate Professor...
Riley Guerzini, News Editor

February 15, 2017
Faculty Senate got political in its Friday meeting Feb. 10. The senate will vote on an open letter to the university regarding the recent executive order on immigration in the coming days. Executive Order 13769 bars refugees from entering the country for 120 days and temporarily bans immigrants from...