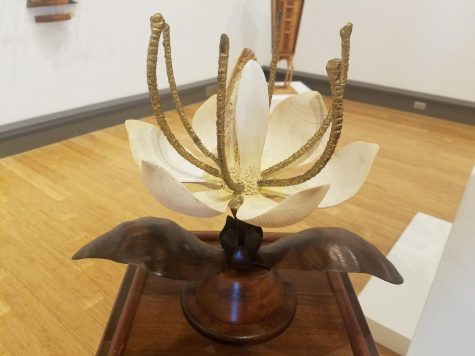 Emma Corry, Features Editor

September 24, 2019
A wooden dresser with a flower on top sits in the McCutchan Art Center/Pace Galleries. John McNaughton, a professor emeritus of art, made the piece titled "Reliquary" for a woman named Ann Lannert. The dresser was made to store the ashes of her and her children. The two leaves of the flower repres...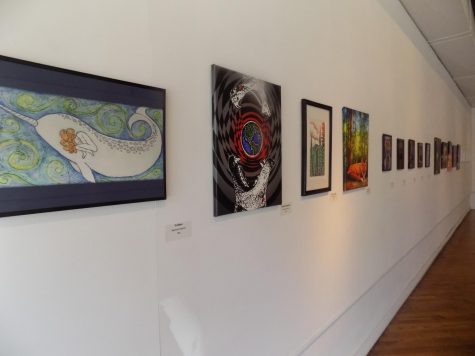 Emma Corry, Staff Writer

April 10, 2018
Emma Corry Theanoe Christos said she wanted to make people look at illustration like the true art form she believes it is. The senior art major honored women illustrators in New Harmony Gallery of Contemporary Art's latest exhibit. The exhibit titled "The Politics of Imagination: Women in...