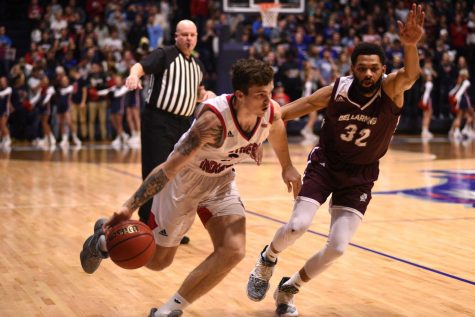 Nik Cunningham, Sports Editor

February 21, 2020
Clayton Hughes started playing basketball seriously in high school and in one summer gained 17 inches in his vertical jump. "I was born athletic," Hughes said. "One summer I just put in a lot of work and gained like 17 inches on my vertical in like eight weeks and became known as the bounciest w...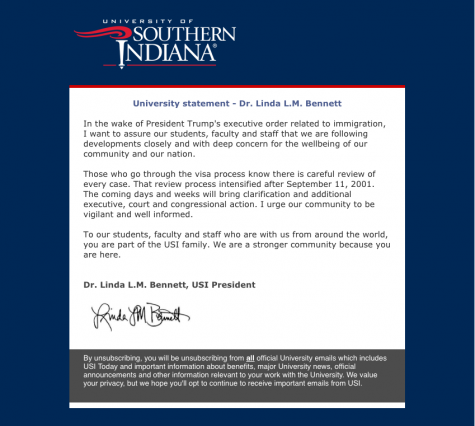 Sarah Loesch, Editor-in-chief

February 2, 2017
President Linda Bennett released a statement through email to the entire campus community Monday afternoon regarding the recent order banning immigrants and refugees from the United States. Indiana University, Purdue University, Ball State University and Indiana State University also published state...