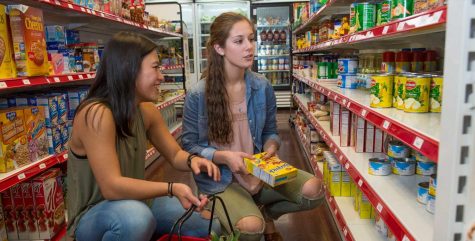 Morgan Murphy, Staff Writer

April 2, 2019
For students on campus who lack a form of transportation, the C-Store is the main place they shop at. The C-Store has nearly all the basic needs for students, but recently they have added gluten-free and vegan products. This is a great opportunity for students whose diets require these sorts of products...
Sarah Rogers, Features Editor

March 19, 2019
Trinity Elledge was working at an orphanage in Thailand when she was asked to help with chores. The freshman social work and criminal justice major quickly agreed as she followed the small girls, thinking she would be helping with the daily sweeping or bed-making. Elledge's eyes widened as an eight-year-old girl ...