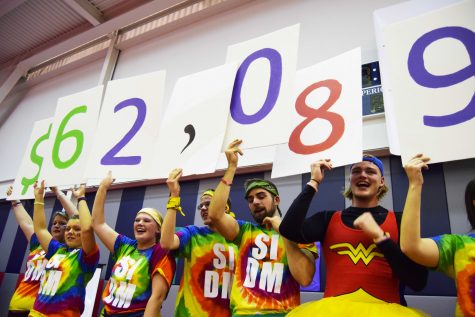 Gabi Wy, Special to The Shield

November 13, 2016
12:26 p.m. As the white curtain rose, hundreds of students ducked under the divider and flooded toward the Southern Indiana Dance Marathon stage. "Sit down," SIDM President Amanda Davidson said Saturday at the Recreation, Fitness and Wellness Center. "This is the last time you'll be si...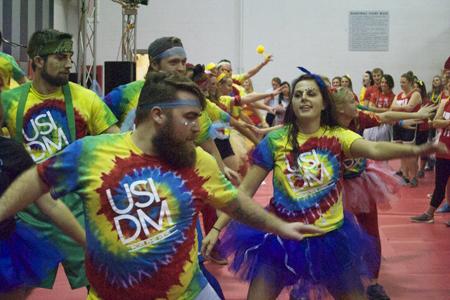 Gabi Wy, News Editor

November 11, 2015
Gabe Wittmer plays hockey, basketball, football and baseball, is eight years old and has been a Riley kid since before he can remember. He stood off to the side of the RFWC Saturday with his mother, Peggy Wittmer, and gazed across the gymnasium at the inflatables. "It's pretty neat," he said, ...