Austin Lewis, Staff Writer

September 28, 2017
Curious eyes scanned around all sides of the Ruston Hall multipurpose room. All walks of life met in one place to experience the wonders of Pakistan Tuesday evening. Danish Kumar and Kiran Naeem, both exchange students from Pakistan, guided the masses through the presentation. Not only was this t...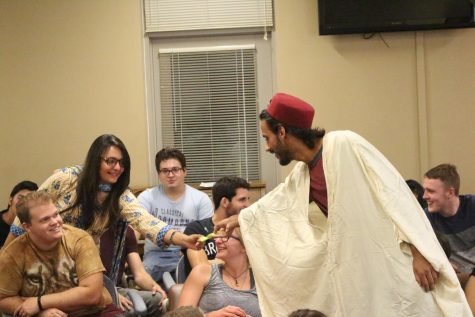 Emily Shipman, Staff Writer

August 31, 2017
Megan Thorne A group of students chatted to friends and strangers beside them. Surrounding the semi-circle of students were foreign foods with foreign smells. Students glanced around staring at the unfamiliar sights around them waiting in anticipation for the upcoming events. Resident Assistant Virg...