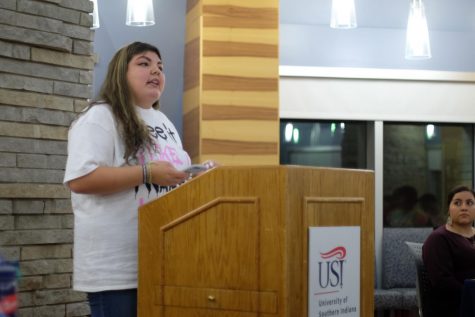 Christian Lewis, Staff Writer

February 24, 2020
When Kassandra Santos began her oration, impassioned attention fell within the audience. Listeners leaned forward, experiencing a passionate presentation, which ambitiously discussed and challenged an uneasy issue: immigration.   D'Angelo Taylor, the assistant director of the multicultural center, hosted The...
Sarah Rogers, Features Editor

February 5, 2019
Ta'Meia Burleigh used to hate her hair. The sophomore biology major looked at her tightly curled black hair and felt that the soft poofs were too bold and drew too much attention to herself. She would singe her hair under the heat of a flat iron, trying to make her hair into what she deemed...